Ward of San Michele al Tagliamento, in that part of Veneto that borders Friuli Venezia-Giulia and a stone's throw from Lignano Sabbiadoro, Bibione is a small paradise for families. But it is also the ideal place for young people looking for fun, or for those who want to spend a few days or a few weeks relaxing among nature, beaches and spa.
Whatever your ideal holiday is, Bibione will surprise you. Why? Because this is really a city for everyone. Its sea has for years been awarded with the prestigious Blue Flag (in 2019 it received recognition for the 29th time), testimony of a deep and constant environmental commitment: the water is clean, the equipment is modern and functional, the services are of excellence and guaranteed safety. Moreover, to explain the attention to the environment and to the health of the guests, it would suffice to say that it is precisely the beach of Bibione the first in Italy to have become completely smoke-free (except in the areas set up specifically for the purpose behind the last row of umbrellas, and in the terraces of the kiosks).
This is a corner of Veneto (and of the Adriatic) suitable for children. So much that, since 2016, it has been rewarded with another certification: the Green Flag, assigned by paediatricians and a guarantee of unforgettable and safe family holidays. What makes Bibione a kids-friendly destination? The beach up to 400 meters wide, the safe and shallow seabed that allows children to play safely, first aid clinics and the dermatologist on the beach, well-maintained and always renewed play structures, constant presence of rescue personnel. And then the ad hoc structures for families: the Club Bibione Family Hotels.
Are you a sportsman, looking for a seaside resort that has all the requirements to make you live an active holiday? No fear, you are in the right place anyway: whether your passion is walking, running or cycling, here you have something to indulge yourself. Along the sea, in the city, in the hinterland: there are so many walking and cycling routes, from the simplest ones to those reserved for hikers and expert bikers. Moreover, we are in the realm of the Tagliamento. A river capable of creating a diverse and extraordinary ecosystem.
Bibione for the families: the Club Bibione Family Hotels
If you travel with your family, and are looking for a structure that can offer everything a child and their parents need, you should definitely choose Bibione. Here you will have a wide choice of children-friendly hotels (but also residences), the Club Bibione Family Hotels. Which, with three or four stars, are designed to allow mom and dad to have fun and be together with their children, spending quality time.
The services offered by the Club Bibione Family Hotels are the most varied, and they are highly appreciated by families (even by those traveling with a baby): there are cradles or beds with edges, baby changing tables and baby washing basins, there is the possibility to warm up baby bottles, have a personalized menu and have the baby-food prepared on the mother's instructions. And also high chairs, cutlery, plates and tablecloths designed for children, a small library with fairy tales and comic books, TV with children programs, playgrounds, bicycles with child seats. On request and with fee, it is possible to use a laundry service for children's clothes and you can have medical assistance (even paediatric), while the fun never ends: on the beach, for example, from June to 15 September there is a Mini Club service with entertainment and animation activities specifically designed for children.
In short, the only problem will be to convince your children to go home!
Bibione for four-legged friends: the Club Bibione Pet Hotels
If you travel with your four-legged friend, in Bibione you will find instead the Club Bibione Pet Hotels. What are they? Facilities with ad hoc services for dogs and small dogs. Here your animals always find a bowl of water waiting for them, you'll sleep in rooms with balcony, they enjoy a green space to have a walk, the private beach (the fully equipped Pluto Beach), in room you have a small bed or carpet for your dog and – in case of need – you can have a veterinarian consult (with fee).
For an unforgettable holiday, humans… or not!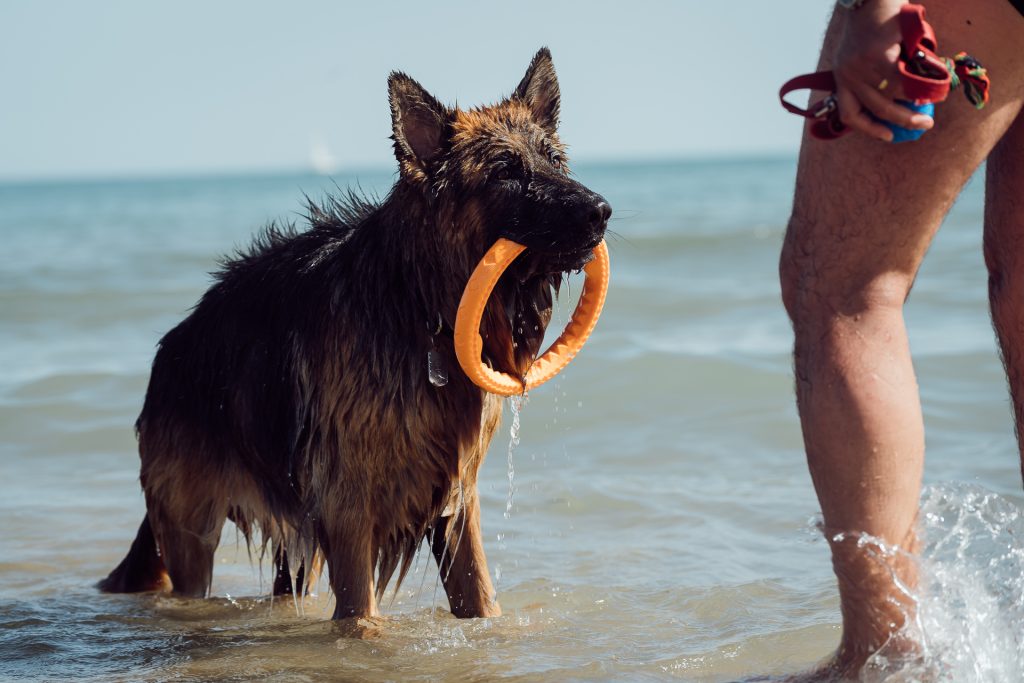 Hikers, bikers, sportsmen or not: in Bibione there is a hotel for everyone
If for you travel rhymes with sport, and you would like a location offering you everything you need for your active holiday, in Bibione you will find excellent services. And endless possibilities. Here you can walk in ever-changing sceneries, practice nordic walking on the beach, along the river or in the lagoon. And, as a base, you can choose the Club Bibione Walking Hotels, designed specifically for hikers: in these structures you will find telescopic poles to be hired, a safe deposit for your equipment, a super energy breakfast to allow you to face the day at best and lots of illustrative material dedicated to tracks and routes, as well as information on events and shows.
Is bicycle your passion? In Bibione you are in the right place. Indeed, this is a city that pays great attention to those traveling on two wheels: EMAS certified since 2002 for its environmental value, it offers over 50 km of safe cycle paths between the city and the hinterland and – a real rarity for Italy – a wide range of dedicated hotels. They are the Club Bibione Bike Hotels, with ad hoc rooms for bicycle storage, a bike-kit or a dedicated room for their maintenance and repair, equipment for bike washing, an energy breakfast and a packed lunch on request, a clothes laundry and drying service (with fee), free use of city bikes and guided tours.
Finally, there are in Bibione the Club Bibione Golf Hotels. A few kilometers from the city, the Lignano Golf Club allows you to play in a unique nature: people say it is one of the most beautiful golfing landscapes in Italy, the one in which it is immersed. And, for golfers, there are even ad hoc hotels, where you can receive the Bibione Golf Card and get a 5-euro discount for the 18-hole green fee on the price list of 80 euros, any day of the week.
Bibione and its spa: the Club Bibione Terme Hotels
Did you know that in Bibione there is also a very modern thermal centre, surrounded by the pine forest and overlooking the sea? Here you can undergo thermal treatments and beauty treatments, you can choose packages of one, two, three days, a week or more. And, to stay, you can choose one of the structures belonging to the Club Bibione Terme Hotels. What do they offer? Unbeatable discounts on spa treatments, so you can enjoy your holiday … with an eye on your wallet!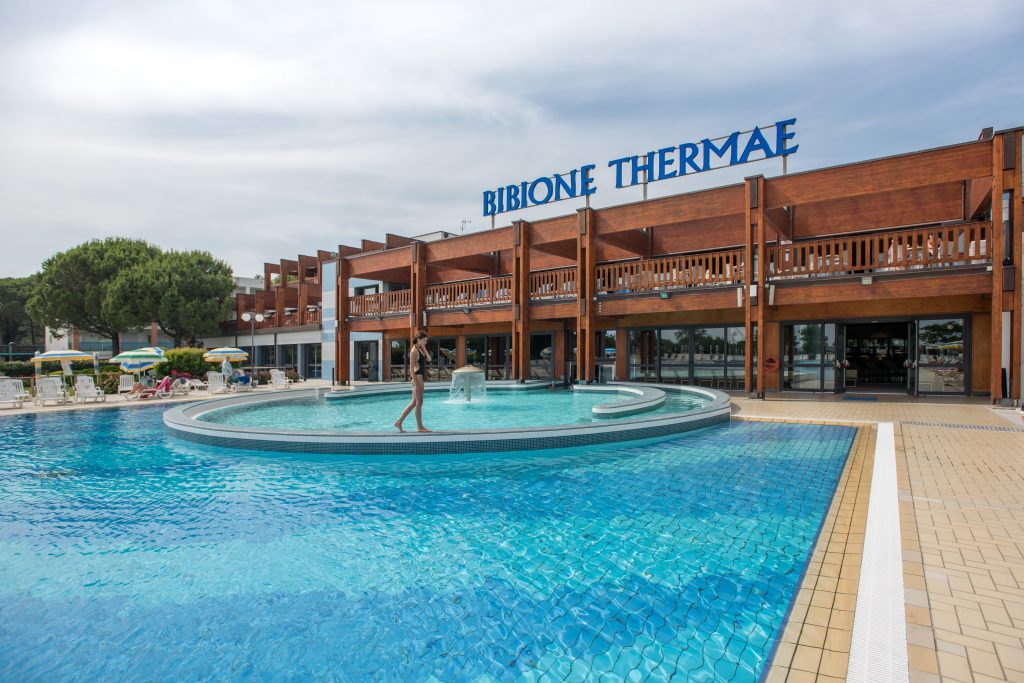 And what if the hotel does not suit you? In Bibione it is possible to opt for many other alternative structures: there are bed & breakfast, aparthotels, farmhouses, villages, country houses, guest houses.
Because here hospitality counts, a lot. And people feel like at home, for real.