Bibione is only one, but everyone can live it differently, thanks to the wide range of hotels that characterize it: the hotels in Bibione are tailored to the different needs and types of holidaymakers.
Are you a cyclist or do you practice Nordic Walking? You can find the hotels for you. Are you a family? There are hotels that offer services for you and your children. Are you on holiday with your dog? Here you can find accommodations ready to welcome you. Let's see them together.
The bike hotels in Bibione
Cycling holidays are more and more popular but it is not always easy to find places that offer services designed for cyclists. In Bibione you will find the Club Bibione Bike Hotels, as well as many cycling routes for families or for more experienced cyclists.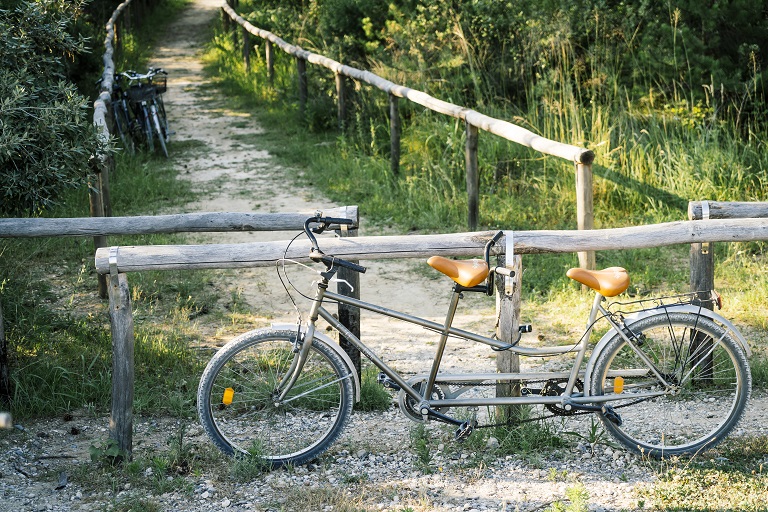 The Bike Hotels in Bibione offer:
Special protected room for bike storage;
Bike kit equipped with bike maintenance and repair tools, or a special room with the necessary instruments;
Equipment for bike washing;
Information material about itineraries and events. Moreover, those who stay more than three days will get a free magazine with specific bike tracks in the area;
Energy breakfast;
Lunch box upon request;
Clothes laundry and drying service, upon payment;
Agreements with specialized shops;
Free use of the City bikes of Bibione;
Group tours.
To all this are added the promotions and conventions offered by the Bibione Bike Card, a free card that is issued to all cycle tourists who stay in the Bike Hotels in the area.
If you are looking for a Bike Hotel in Bibione, take advantage of your online booking service: https://www.bibione.eu/en/club-hotels/bibione-bike-hotel/
Family hotels
If you have children, Bibione also thinks of you. In fact, you can count on the services offered by the Club Bibione Family Hotels. Among other things, Bibione is a perfect place for family holidays, so if you make your holidays here you are on the safe side.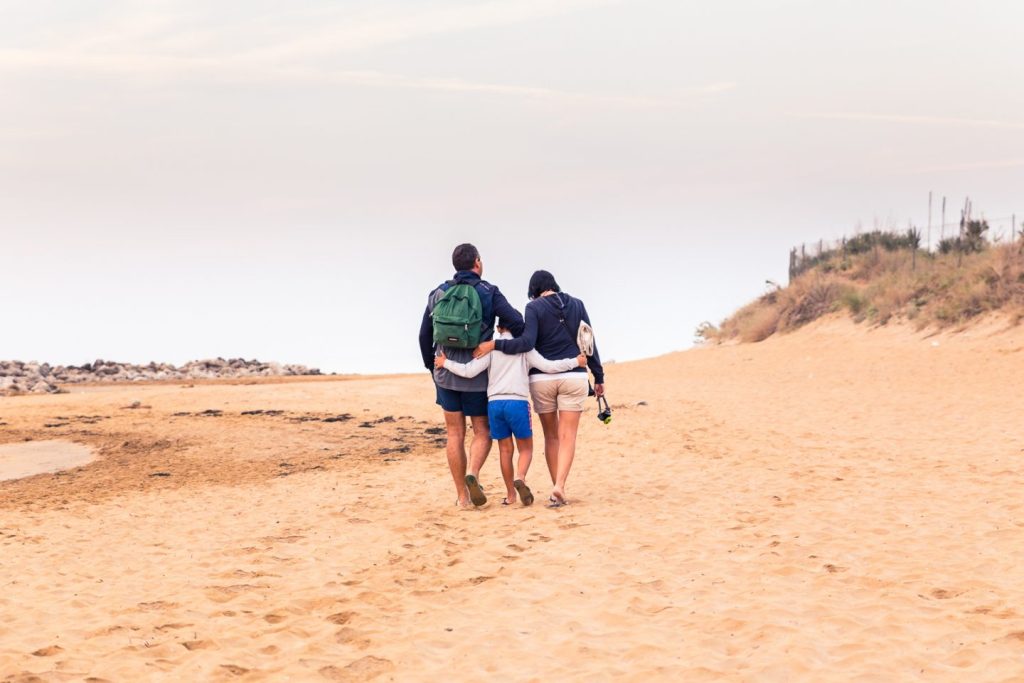 The Bibione family hotels offer, in addition to special rates:
Welcome gifts for children;
Information material dedicated to the theme parks and the other places of interest in the area;
Cradles or small beds with edges, baby changing tables and baby washing basins, ready in your room;
Possibility to warm up baby bottles;
Medical assistance, also paediatricians, upon request and upon payment;
Children's menu;
Possibility to ask to the hotel staff to prepare baby-food on the parents' indication;
Baby chairs in the restaurant area, together with dedicated cutlery, plates and tablecloths;
Laundry service for children's garments upon payment;
Small libraries with fairy tales and comic books, equipped with TV with children programmes;
Bicycles with baby chairs;
Equipped playground;
Beach service;
Mini Club Beach Service with a daily entertainment programme;
Playground on the partner beaches;
Specific packages for families or for children with accompanying people.
Added to all this there are the discounts and promotions offered by the shops participating in the Bibione Family Card circuit, a free card that is issued by the hotels at check-in.
If you are looking for a Family Hotel in the area, book it online thanks to our convenient booking service: https://www.bibione.eu/en/club-hotels/bibione-family-hotel/
Dog-Friendly hotels and Pet Hotels
Are you on holiday with your dog? There's no problem! You can stay in one of the many Club Bibione Pet Hotels, which offer tailor-made services for your pets.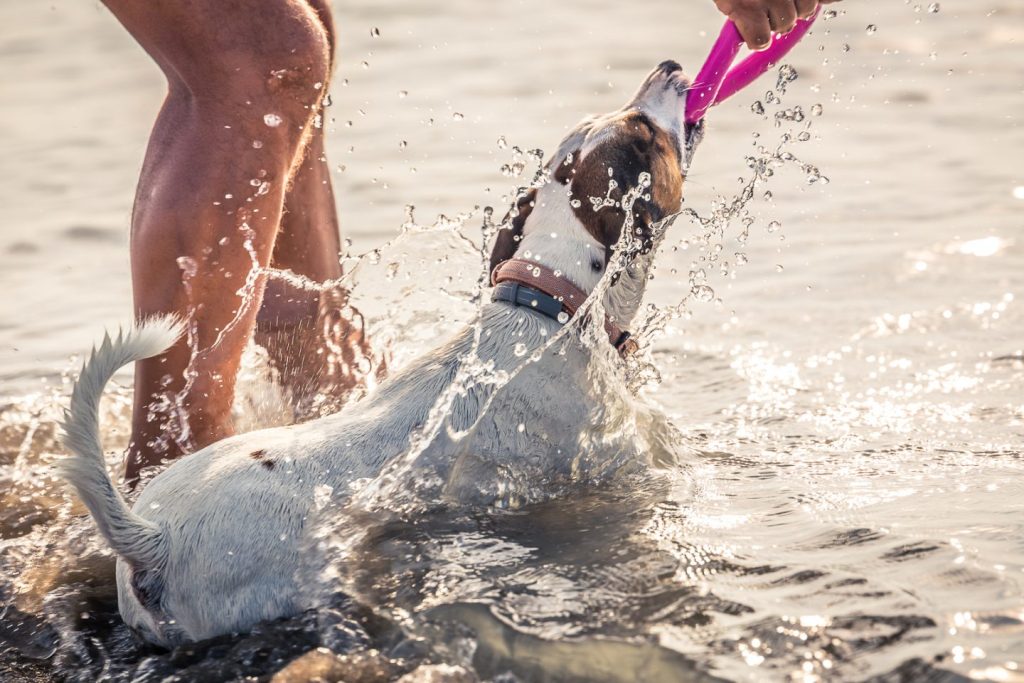 In addition to convenient rates, the Dog Friendly hotels in Bibione offer:
Stay in room with balcony, on which your dog can move freely;
Green areas to have a walk;
Water bowls;
Small carpets and/or beds for dogs;
Agreements with Pluto's beach, reserved for dogs;
Veterinary upon request and upon payment.
At the check-in in one of these hotels, you will receive the Bibione Pet Card, the free card that offers discounts and promotions in many shops and restaurants in the area.
If you are looking for a hotel that admits your dog, and that offers specific services for it, choose the ideal solution for you through our online booking service: https://www.bibione.eu/en/club-hotels/bibione-pet-hotel/
Spa, golf and Nordic walking: to every passion its hotel
If you have other passions, such as golf, spa and Nordic walking, Bibione can offer you many other hotels tailored to your needs.
For example, you can stay in the Club Bibione Terme Hotels, which allow you to enjoy the Bibione Thermae spa treatments at affordable prices. Through our online booking service, you can choose the hotel you prefer: https://www.bibione.eu/en/club-hotels/bibione-terme-hotel/
Or, if you love long and energetic walks, you can choose one of the Club Bibione Walking Hotels, which can supply you with telescopic poles or keep your belongings in a safe deposit. These hotels offer energy breakfasts and information materials on the best routes in the area. Moreover, by staying here, you will have the Bibione Walking Card, a discount card valid in many local activities. If you are looking for a hotel in the area, you can book it through our online booking service: https://www.bibione.eu/club-hotels/ bibione-walking-hotel /
Inoltre, soggiornando qui, avrete la Bibione Walking Card, tessera sconti valida in tantissime attività̀ del territorio. Se state cercando un hotel in zona, potete prenotarlo grazie al nostro servizio di booking online: https://www.bibione.eu/en/club-hotels/bibione-walking-hotel/
Finally, golfers can also find services designed for them in the Club Bibione Golf Hotels. A short distance from Bibione is the Golf Club of Lignano, which is characterized by an 18-hole course of play that winds through 70 hectares surrounded by greenery. Those staying at one of the Golf Hotels in Bibione can take advantage of a discount of € 5 on the green free 18-hole adults on the list price of € 80 for every day of the week thanks to the Bibione Golf Card, the free card that is issued in hotel at check-in. If you are a golfer and are looking for a hotel in Bibione, take advantage of our online booking service: https://www.bibione.eu/en/club-hotels/bibione-golf-hotel/