Bibione is only one, but the possibilities to enjoy the holidays are many! There is the sea, the Thermae, there are hiking trails (also for cyclists) and you can choose between a wide range of hotels and accommodation solutions. For those who don't want to think about anything (a very popular activity and highly recommended on holidays), but want to relax completely, an excellent accommodation solution is represented by hotels with full board. Why? Let's find it out!
Why choose full board
There are mainly four hotel accommodation solutions: only overnight stay, room with breakfast, half board and full board. What makes the difference is the meals offered: you pass from no meal of the only overnight, to the offer of breakfast, lunch and dinner of the full board.
But why choose the latter? The reasons are many and different. Maybe for you it is better not to always look for a place to eat for lunch and dinner. Although Bibione is full of restaurants and local eateries to eat, it might be more comfortable to know that lunch and dinner are always ready at the hotel.
Then, with the full board you are sure to always have complete and quality meals, as the hotels of Bibione have an excellent cuisine and offer varied and well-researched menus.
Is full board the right solution for you? It depends on your needs. Generally, this type of accommodation is chosen by families with children, because the little ones have their own food rhythms and it is easier to respect them, if you know that in the hotel the prepared meals expect for you and your family. The full board is also appreciated by the elderly, who are looking for peace on holiday and do not like having to look for a place to eat twice a day. Or, if you are a lover of relaxation on the beach and you do not plan to move too much from Bibione, you might find it advantageous to have lunch and dinner at the hotel.
Of course, even if you have the full board with the three main meals included in the price, nothing prevents you from trying, when you want, one of the many restaurants in Bibione, maybe tasting the seafood delicacies offered by the local area. Bibione has so much to offer and whatever your idea of holiday and accommodation is, you can find here the perfect offer for you.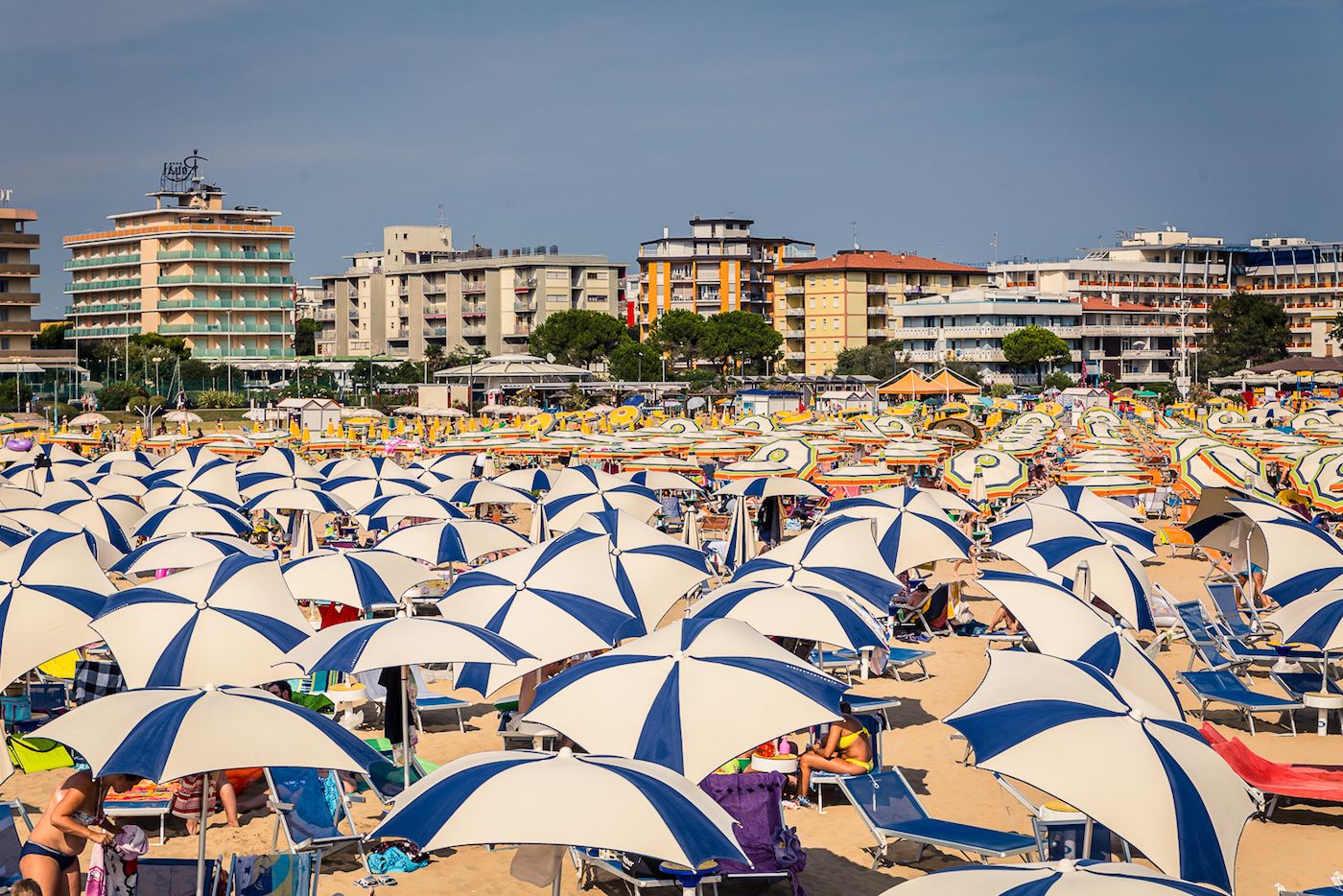 Full board hotels: how to find them in Bibione
But how to find hotels that offer full board in Bibione? You can use our online booking service: https://www.bibione.eu/en/hotel-types/hotel/ . In this way you can see the wide offer of hotels in Bibione filtering the facilities by type of treatment: room only, bed and breakfast, half board, full board and all inclusive.
But not only that, you can filter hotels by stars, from 1 to 5, including 3 and 4 stars Superior; or for the Bibione area, for example Bibione Spiaggia and Bibione Pineda; or again, by type of hotel. In fact, hotels belonging to our network are differentiated by the services offered, all of high quality. If for example you are a family you can stay in Bibione Family Hotel; if you want to go on holiday with your dog, you can choose a Bibione Pet Hotel, and so on.
Only accommodation, breakfast and half board
As already mentioned, there is not only full board, especially in a location rich in hotel offer such as Bibione. If you literally stop at the hotel just to sleep, it may be good for you to choose only overnight accommodation. If you spend the day around, or at the beach, and you always like to eat in different places, booking a room with breakfast is the ideal solution. Finally, if you prefer not to go back to the hotel for lunch, you can choose half board which includes in the price only one meal of your choice, as well as breakfast. You can also have lunch at the hotel and then every night change the restaurant for dinner.
Certainly in Bibione there are opportunities to eat where you prefer, choosing the type of hotel accommodation that meets best your needs of holidaymaker. Wanderers around which see the hotel only before sleeping or as soon as they wake up; families with children looking for a quiet and safe solution for their children; seniors, who rightly prefer not to have to go looking for a place to eat; couples and groups, who love to live by the beach and want to find the dinner ready that awaits them at the hotel after a day at the beach. No matter, who you are and what idea you have of how it should be a holiday, Bibione is ready to welcome you with their hotels and restaurants.