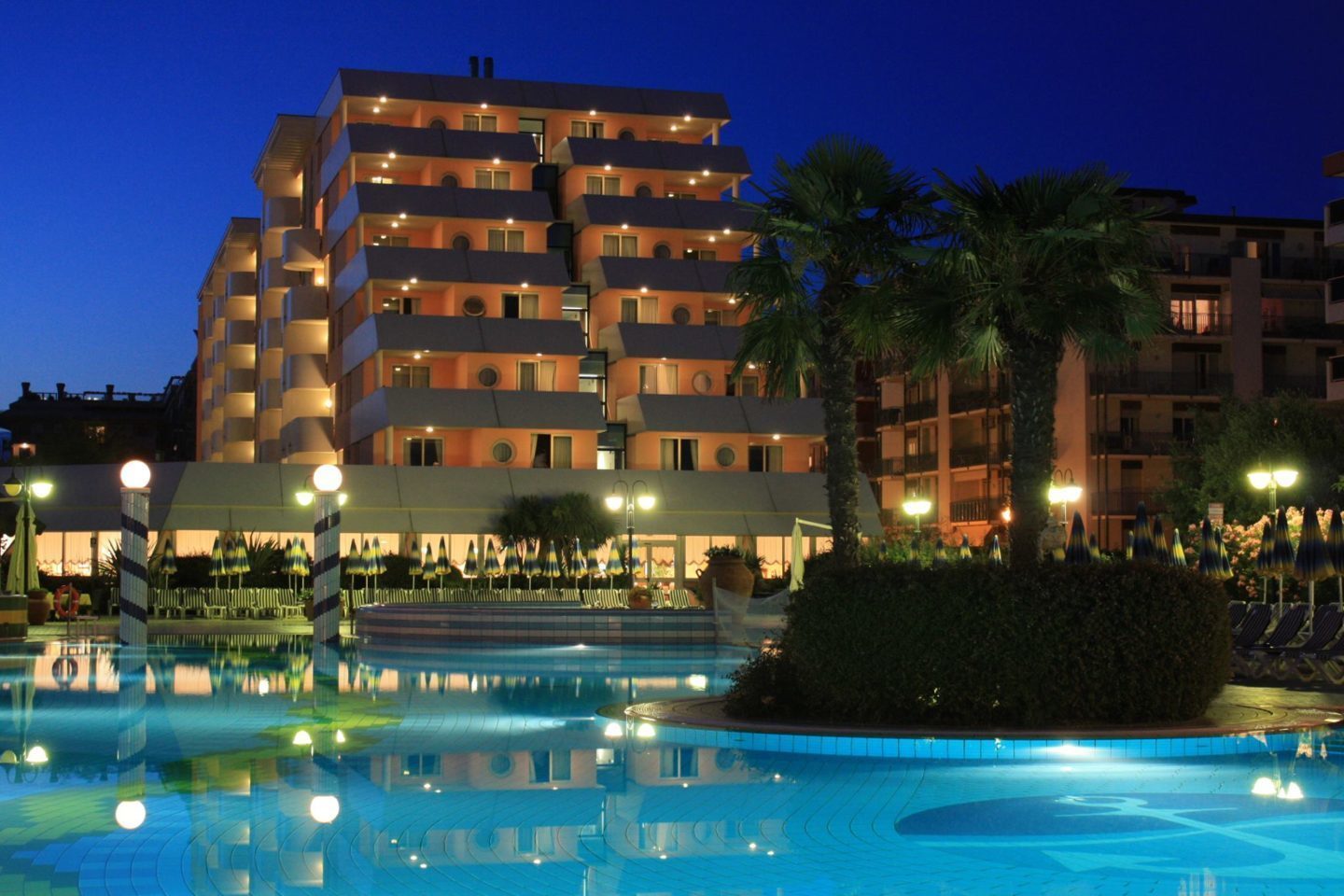 Holiday Aparthotel R.T.A.
Holiday Aparthotel R.T.A.
HOLIDAY APARTHOTEL
Imagine being on board a cruise ship and, from the terrace, admiring the beautiful golden sand beach and the deep blue sea. Everything at the Holiday Aparthotel will remind you of the sea and its vibe: from the elegant mahogany furniture of the apartments to the portholes that overlook the seafront sun terrace which houses large swimming pools and a shaded dining area where a typical lagoon straw house is replicated.
You can then choose to take a dip in the pool while the children are engaged in many activities organized by the entertainment team, or to go to the beach and enjoy the beach umbrella and sunbeds in the area reserved to our hotel. After some good sunbathing, you can enjoy lunches and dinners prepared with healthy, local products thanks to the vegetables and fruits grown in the family farm.
Even the amenities included in the apartments that welcome our guests are charming: air conditioning, satellite flat screen TV, safety box, minibar, telephone, hair dryer, pool towels, cleaning and daily linen change and free Wi-Fi. In other words, all the conceivable comforts are at hand.
The staff is attentive and professional: from the booking for spa treatments in the renowned spa that is located just 50 metres away to the organization of excursions to nearby Venice and Trieste. Bicycles and sticks for Nordic walking are at our guests' disposal.
We have it all to ensure a unique holiday, may be sipping on a cocktail on the terrace, with the pleasant sensation of sailing the waves.
Find out more on www.aparthotelholiday.eu