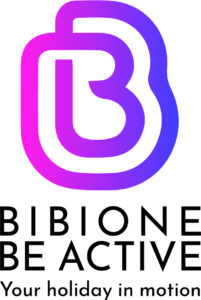 Bibione Be Active is the novelty of the 2023 summer season: an organized sports oasis to experience a new type of holiday based on "active rest".
What it is about: activities reserved for adults, children and young people, with any level of sports training, for three days a week in the space specially set up on the public beach at Piazzale Zenith.
When it takes place: from 5th June to 8th September 2023 on the following days and times:
Mondays, Wednesdays and Fridays
In the morning from 8 to 9 am and from 10 to 11 am
In the afternoon from 4 to 5 pm and from 6 to 7 pm
Here you can download the complete calendar of lessons.
Attendance is free with reservations required via the discover.bibione.com web app because available places are limited (more details on the matter soon).
The activities will be coordinated by high-level trainers from all over Europe, specialized in a variety of disciplines. Do you want to find out who they are? Here you have the chance.
Here are the different possibilities, divided by themes:
Olistic

Yoga
Pilates
Mobility (Set of fluid and coordination exercises, performed free-body)
Muscular awakening
Postural
Stretching

Functional

Fit Functional (music-based muscle conditioning, with movement and free-body exercises)
Combact (kicking and punching, in an engaging musical crescendo)
Nordic Walking
Circuit training (circuit exercises with movements requiring strength, suppleness and skill)

Fun

Zumba
Samba Fit
Dance
Reejam
Country Fitness

Kids (6-12 years, only in the morning from 8 to 9 am, from 19th June) & Young (12-17 years, only in the morning from 10 to 11 am, from 19th June)

Zumba Kids
Yoga Kids
Beach Volley & Beach Soccer School
The event is organized by SportFelix and it is promoted and supported by:
So, what are you waiting for? Choose the activity that's right for you, there's something for all tastes! Because Bibione is also this: always new proposals to enrich your holidays on our wonderful golden beach!