Bibione is a seaside resort, which gives its best when the weather is nice, but there is no shortage of activities to do and entertainment even in case of rain and uncertain weather. Why? Because the territory that hosts it and surrounds it is full of attractions, as well as beautiful beaches.
Both families with children and adult or older couples can easily find something nice to do in Bibione when it rains. Let's see together the best activities in case of rain.
Bibione's Thermal Centre: to be enjoyed in all weather conditions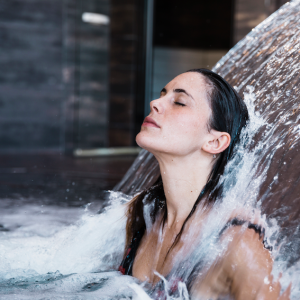 Foreword: the Bibione Thermal Centre are a place to be visited even when the sun shines high in the Venetian lagoon sky, but in case of rain, it is a "refuge" that will not make you miss the beach and the tan. Here you can enjoy many treatments, both wellness and healing ones (in case of diseases and with a doctor's prescription).
From 1st April, and throughout the summer, the thermal pools are open every day from 10 am to 8 pm. This means that, in case of bad weather, you can always take advantage of the Bibione Spa. Among other things, the spa can be frequented by families with children, so here you can be quiet even with the little ones. In addition to the entrance to the thermal pools and the spa, you can book spa treatments such as massages and mud baths. While it's raining outside, what could be better than being massaged by a wellness professional?
In addition to the spa, in case of rain, you can also attend one of the local gyms.
Parco Zoo Punta Verde in Lignano
A few kilometers from Bibione, there is the Parco Zoo Punta Verde of Lignano, which can also be visited in uncertain weather. This is a true paradise for children, but even the older ones will be able to enjoy nature and animals hosted in this zoo. Among the unmissable specimens, the Siberian tigers, the ring-tailed lemurs, the red panda, the snow leopard and many others. Here you can see animals from all over the world and take advantage of close encounters that can be organized with lemurs and giraffes.
If you are on holiday in Bibione, a day at the Parco Zoo Punta Verde in Lignano is a special experience to give to your children as a present.
Shopping in Bibione
The central streets of Bibione, in addition to hotels and restaurants, are full of shops where you can go shopping. Those who love to buy clothes and shoes can find different clothing and footwear stores, but also those who instead focus on food and wine can find something meeting their match. Perfumes, bags, accessories, toys, books, souvenirs, wines: no matter what your interests are, with the sun or in case of rain, you can stroll through the streets of the centre and go shopping wherever you want. In addition, on Tuesday, the weekly market is held in the area of Via Orsa Maggiore: here you can find everything and have fun among the many stands that animate Bibione every week.
Finally, not far from Bibione there are various shopping centers, including the Noventa di Piave Designer Outlet and the Palmanova Outlet Village, a few dozen kilometers away, or, even closer, the Adriatico 2 Shopping centre in Portogruaro. In case of rain, these places allow you to go shopping and have fun in the dry.
Tour of the wineries of Eastern Veneto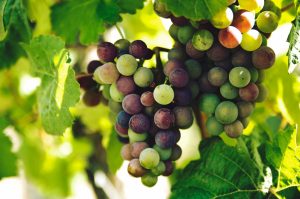 If the weather is not ideal, but even if you are passionate about wines and cellars, you can explore the D.O.C. Lison-Pramaggiore Wine Road. These territories, not far from Bibione, in fact, boast a long winemaking tradition and here you can taste delicious local wines. The history of the wines from Bibione and Caorle hinterland dates back to Roman times and has now reached us thanks to the association "Strada dei Vini D.O.C. Lison Pramaggiore", which organizes food-and-wine tours in the cellars of the territory, able to combine culture, landscapes and tastings of excellent wines.
The symbolic wine of the area is the Lison DOCG, but here are also produced Cabernet, Pinot Gris, Chardonnay, Malbech, Merlot, Rosé, Refosco dal Peduncolo Rosso, Prosecco, Sauvignon, Spumante (sparkling wine), Verduzzo, Verduzzo passito and many others.
As you can see, between a glass of wine, a spa treatment, a shopping session and a trip to the zoo, in Bibione and its surroundings there is no shortage of things to do when it rains. A little rain will not ruin your holidays if you decide to spend them here in Bibione!
And if you are looking for an accommodation for your holidays, take advantage of our online booking service: https://www.bibione.eu/en/accomodations/