Is not always easy to combine a holiday at the sea with the tranquility, so much desired after a year of school or work. Nevertheless, it is possible to spend a quiet holiday in Bibione even in August, although it is a popular destination.
Why is Bibione so quiet? First of all, its center is pedestrian and therefore closed completely in some parts to vehicle traffic (Via Costellazioni, from the intersection with Via Andromeda to the intersection with Via Maia) and only in the evening in others (Viale Aurora), then there are beaches in more isolated areas. Last but not least, ours is a place tailored to children and families, so you can attend it in complete safety. What more could you ask for?
Let's discover together why Bibione is the destination for you if you are looking for a quiet but memorable holiday.
The quiet beaches of Bibione
A book, some earphones or simply your thoughts. No matter what you choose to keep you company, in Bibione you can find quiet areas to relax and why not, take a nap in peace.
The areas undoubtedly quiet of Bibione are those of Lido del Sole and Lido dei Pini, as well as the free zone towards the lighthouse. Compared to the lively beach of Bibione, these shores immersed in greenery are more appropriate for those looking for calm and relax on holiday in August.
Lido del Sole is also perfect for families with children as there is entertainment at the beach. Lido dei Pini, on the other hand, is ideal for sports enthusiasts and nature lovers (there are numerous botanical species that you can admire here). From this lido you can also reach the lighthouse of Bibione and its free zone, which combines tranquility and landscape.
Although the beaches have entertainment services and bars, the wide spaces of the sand beach allow you to find still quieter and less crowded areas. Bibione is not a chaotic location, so you can really enjoy your holidays, even in August.
Bibione Pineda: for those who love tranquility
In addition to the beaches already mentioned, the locality of Bibione Pineda, the most natural and shady area of the zone, deserves an honorable mention. As you can see from the name, it's a lush pine forest, thanks to which you can find a little freshness in the hot days of August, which frames the beach. Not by chance, the campsites of Bibione are located in the area.
This beach is chosen, especially by those, who like to be quiet at the beach, but also by sportsmen, in fact you may practice here sailing, kayaking and fishing, as well as swimming. There is no shortage of services and facilities, so even if you find a quieter environment, you can still attend bars and restaurants in the area. Here, in fact, nature and tourist services come together to offer you a unique experience.
If you are looking for accommodation in Bibione Pineda or other quiet areas, rely on our online booking service, which allows you to filter hotels also by location.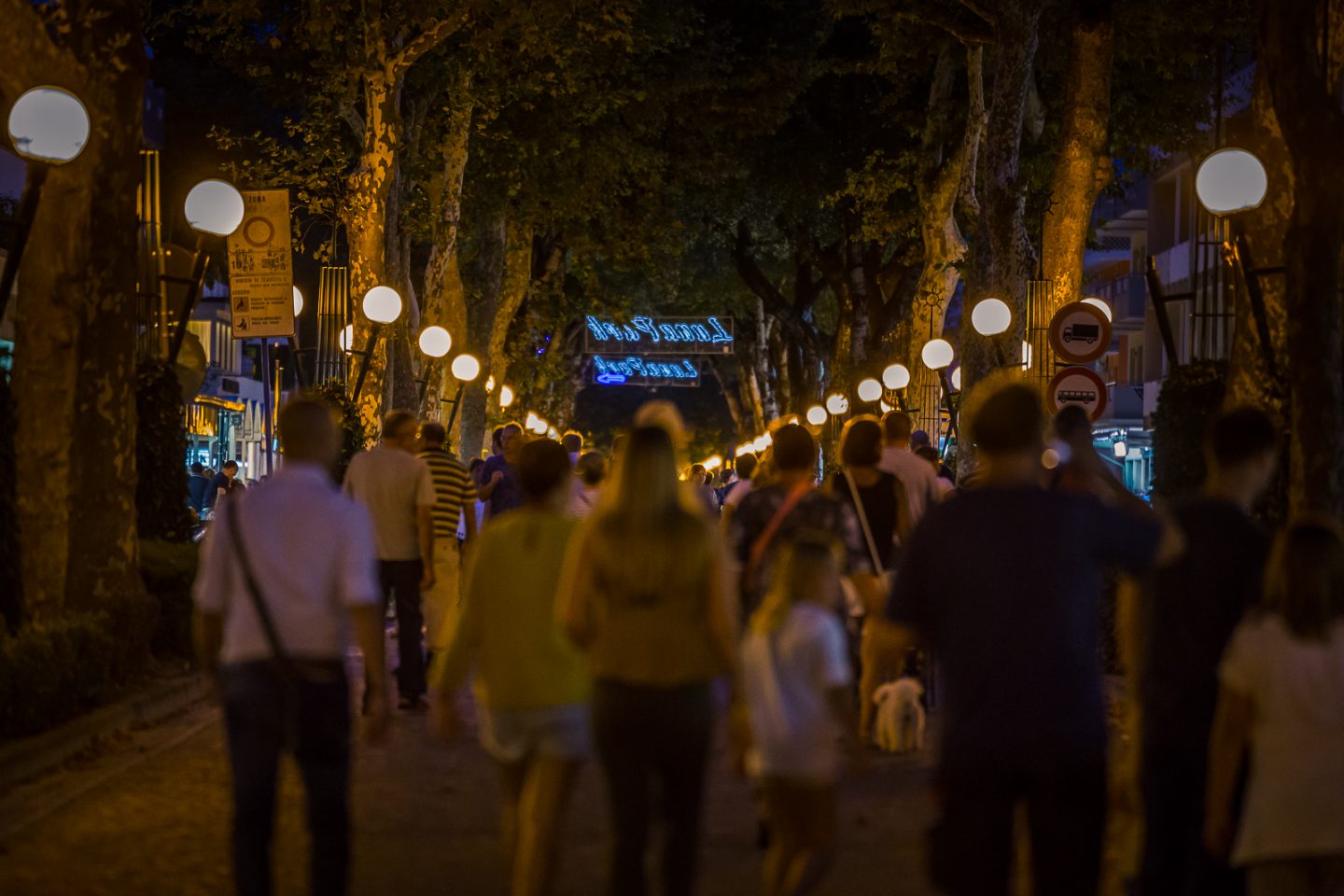 The Pedestrian Centre of Bibione
What disturbs in the city the quietness of the inhabitants? The Cars! But in Bibione you can rest assured.
The central streets of the locality in summer are closed to the traffic, some all day long (Via Costellazioni, from the intersection with Via Andromeda to the intersection with Via Maia) and others from 7 p.m. until midnight (Viale Aurora). Then, after spending the day at the beach, you may enjoy in peace the centre of Bibione and Viale Aurora without having to take the car. You can move on foot or by bike taking advantage of the many cycle paths of Bibione including the one that runs along the sea.
The closure to traffic brings many advantages, starting from the increased safety for pedestrians, especially children. Then, there are less noise and less pollution, ideal conditions to really spend a quiet holiday.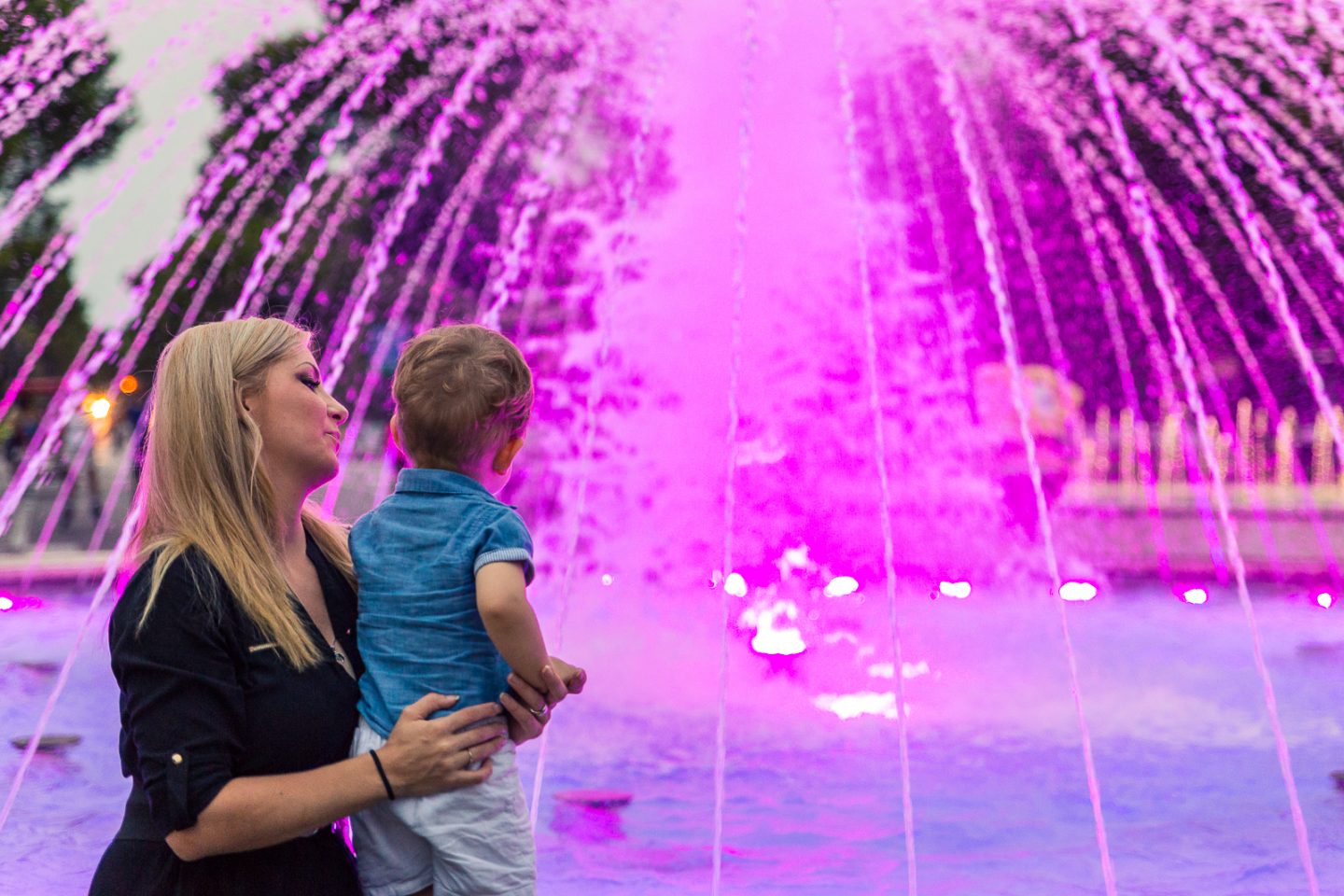 Holidays for families
Bibione is a really perfect holiday destination for families, especially if you are looking for a peaceful and safe environment for your children. First of all, as already mentioned, the pedestrian centre closed to the traffic guarantees greater safety to pedestrians, even to smaller ones. Then, there are beaches equipped with safe play areas, lifeguards and first aid services.
The tranquility on holiday is not just silence and not too crowded, it is also enjoy the holidays while your children play safely on the beach or stroll through the city streets. Only a safe and comfortable environment is able to recharge your batteries on holiday.