But is it true that many accommodation facilities in Bibione will not open?
Absolutely not! This period is not easy, many structures are evaluating how to do it, but the majority of them are ready to welcome their guests, as soon as it will be allowed to do so.
Is it possible to book a holiday in Bibione even in this period?
Of course! It is possible both to contact the individual structures and to use the booking engine of our website. Both the hotel staff and that of the Hoteliers Association are operational, although not always present in the workplace: smart working allows them to maintain contact with the customer, even if sometimes the answer is not immediate.
Do those who are booking now have to pay a deposit?
It depends on the booking conditions of each accommodation; in order to get more information about it, it is better to contact our staff or the single accommodation chosen for the holidays.
Can those who have already booked their holiday cancel their reservation? How do people deal with sporting events that have been cancelled?
For those who have already booked a holiday and the check-in date is close, it is advisable to contact the booked accommodation directly, which can offer two solutions:
Postpone the stay without any additional costs
Cancel the booking and issue a voucher of the same amount compared to the deposit paid. This is especially true for the sporting events of May that have been cancelled: those who have booked a stay through our agency can contact us and we will be happy to explain the whole procedure.
If, however, the check-in date is not close, it is advisable to wait before cancelling the reservation: slowly the situation will improve, and Bibione will again be able to welcome its guests on its magnificent beach.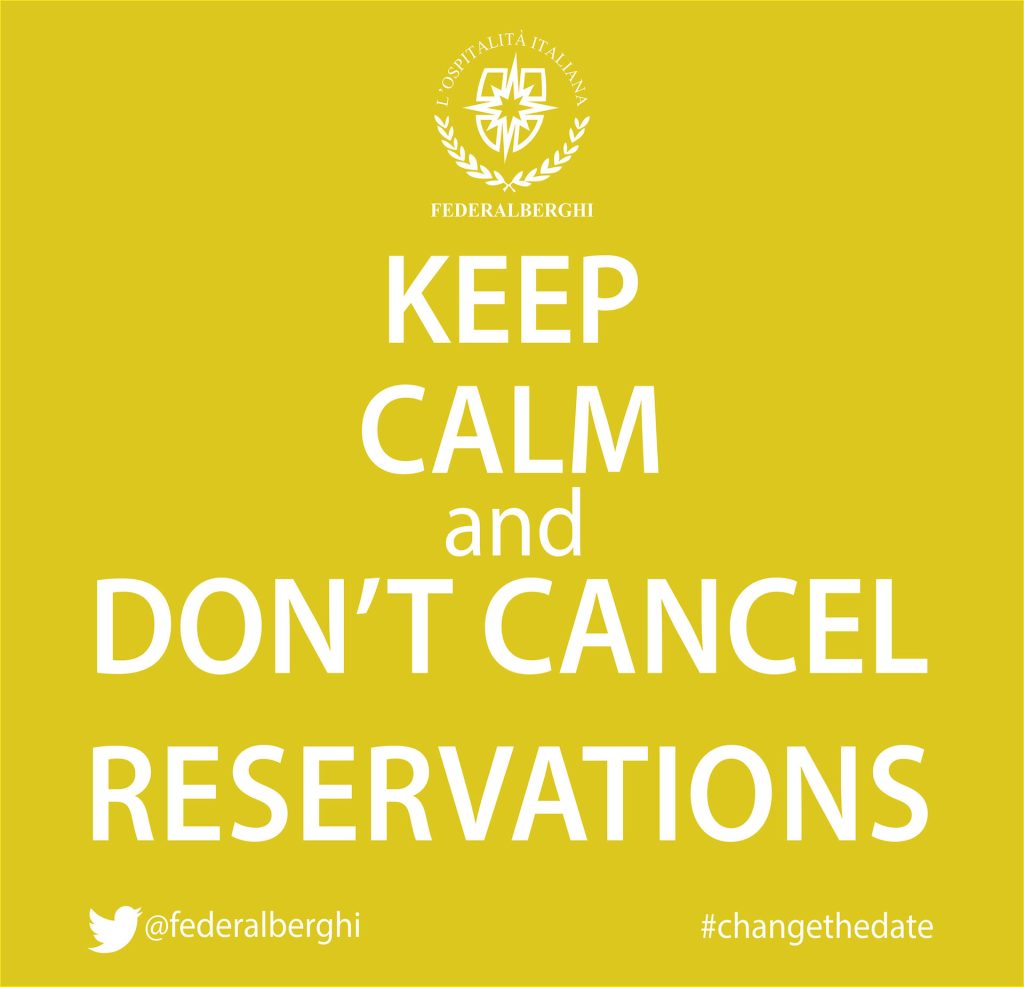 Until when is it possible to cancel a reservation without losing the deposit?
It depends on each accommodation facility, to which it is better to turn to in order to have all the necessary clarifications.
What is the deposit refund voucher?
Article 88 of Italian Decree-Law no. 18 of 2020 and Article 28 of Italian Decree-Law no. 9 of 2020 provide that, in case of cancellation of the reservation for the current health emergency, the customer does not lose the deposit paid but receives a voucher of equal value, to be used by 31.12.2021 to postpone the holidays in another period of this year or to organize the stay for next summer. But that's not all: the voucher can be passed on to third parties.
Will it be safe to come to Bibione on holiday?
We will do our best to guarantee this: the accommodation facilities of our seaside resort are adopting all the necessary extraordinary sanitization, cleaning and sanitation measures, in compliance with the provisions of the health authorities and to guarantee safe holidays for all. Furthermore, Bibione beach has always guaranteed:
Plenty of space and big distance between the sun umbrellas / soon we will publish further information about this!
First aid stations, a hospital and medical services on site.
For any further doubts, you can contact us here: https://www.bibione.eu/en/plan/contact-us/