Our seaside resort is preparing to be the first smoke-free beach in Italy: after a few years of experimentation and partial implementation, in which cigarettes were forbidden only on the shoreline (from the first row of sun umbrellas to the water), from the summer 2019 in all the beach of Bibione smoking will be prohibited, even under the sun umbrella.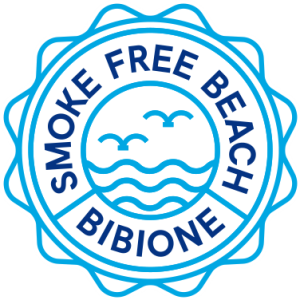 It is a courageous and important choice, in favor of the health of people and the environment, with a dual purpose:
increase the benefits of healthy sea air
make the cigarette butts that heavily pollute the marine and terrestrial environment disappear: their decomposition occurs in 5-12 years, and could even smother a fish if it swallows them!
It is a very important initiative, which enjoys the support of the World Health Organization, the Ministry of Health, the Veneto Region, the ULSS 4 of Eastern Veneto and the National Cancer Institute to protect the health of people on the sand and the nature that surrounds our beautiful location: scientific data show that the passive smoke at the beach is equivalent to the pollution of a high traffic area!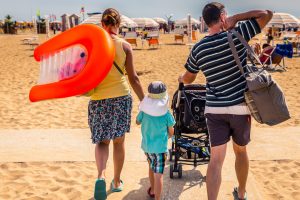 Near the beach, there will be special signs that invite guests to respect these directions.
Of course, there will be areas where smoking is possible:
Outdoors in all the beach restaurants, bars and kiosks
In the areas behind the sun umbrellas. Here, in particular, specific shaded and well-furnished areas will be set up using wood coming from 'Filiera Solidale', an initiative launched byPefc Italia following the October flood that devastated the Alpine forests of the Northeast. Here is where these areas are located: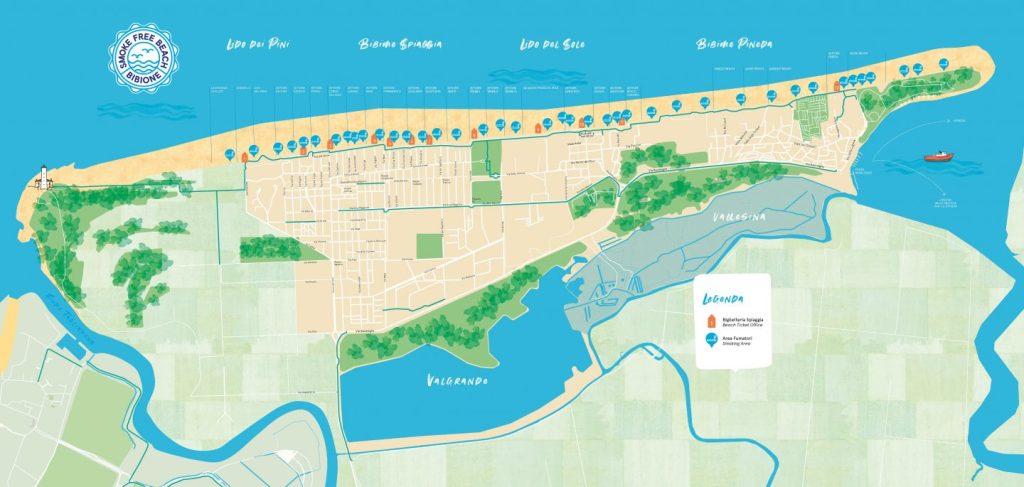 In Bibione, therefore, it will be possible to truly "breathe the sea air", with the prospect of making our guests spend an even richer holiday in terms of health and safeguarding our great natural heritage!