As soon as the Veneto Region gave the green light for works on the beaches, Bibione also rolled up its sleeves and began to equip its coast; it will be ready by 30th May to be able to welcome its dear tourists again, as soon as the restrictions drop and people can move freely again.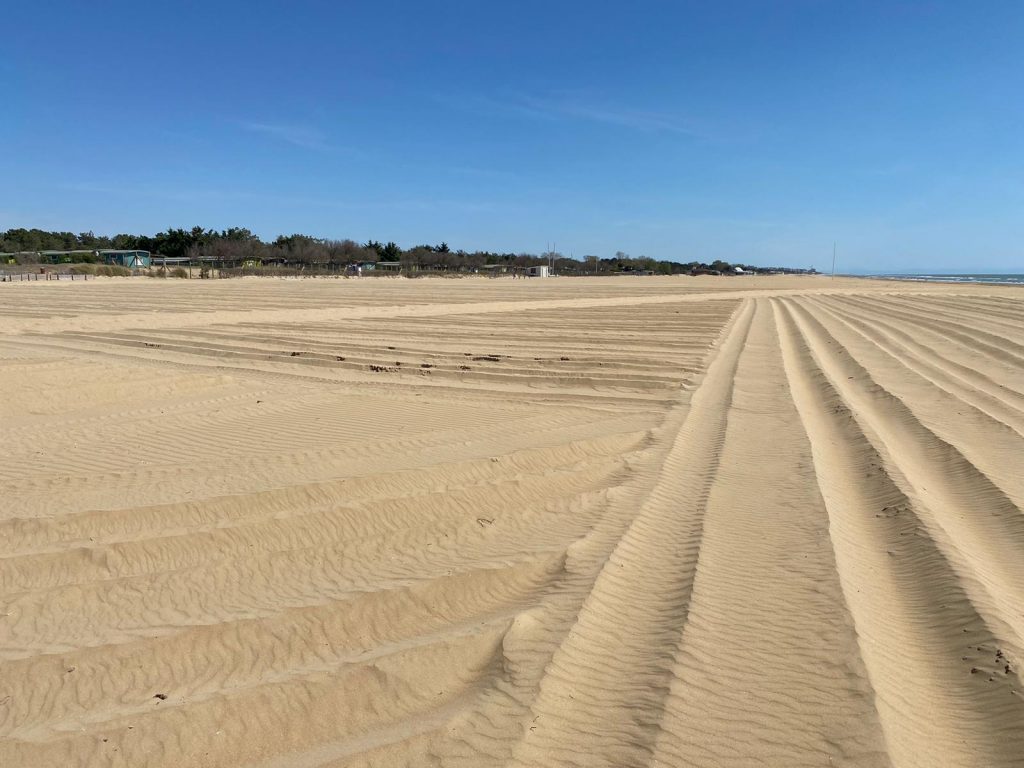 The goal for the coming summer is to ensure the social distances that are likely to be indicated by the competent bodies for a safe and healthy holiday. Pending the protocols from the competent bodies, it was decided to use only 7,000 umbrellas (compared to the 18,000 usually used every year), but with the idea of creating a real "new living space" surrounded by greenery, with dimensions which could reach, depending on the area, 54 square meters of surface. In addition, alongside all the usual comforts, families will have:
Nursery for breastfeeding and changing babies
Pediatric service
Dermatologist
Plants and green elements.
As far as sanitation on the beach is concerned, some hypotheses are already ready for a daily intervention on: equipment, umbrellas, bathrooms and enclosed spaces (such as, for example, counters).
People are also organizing to create road routes to the sea to avoid crowding along the walkways.
 This is because this year, as never before, parents and children can benefit from the advantages of a beach holiday after the restrictions and stress accumulated in the battle against Covid-19. After all, "You cannot be unhappy when you have this: the smell of the sea, the sand under your fingers, the air, the wind." (Irène Némirovsky)