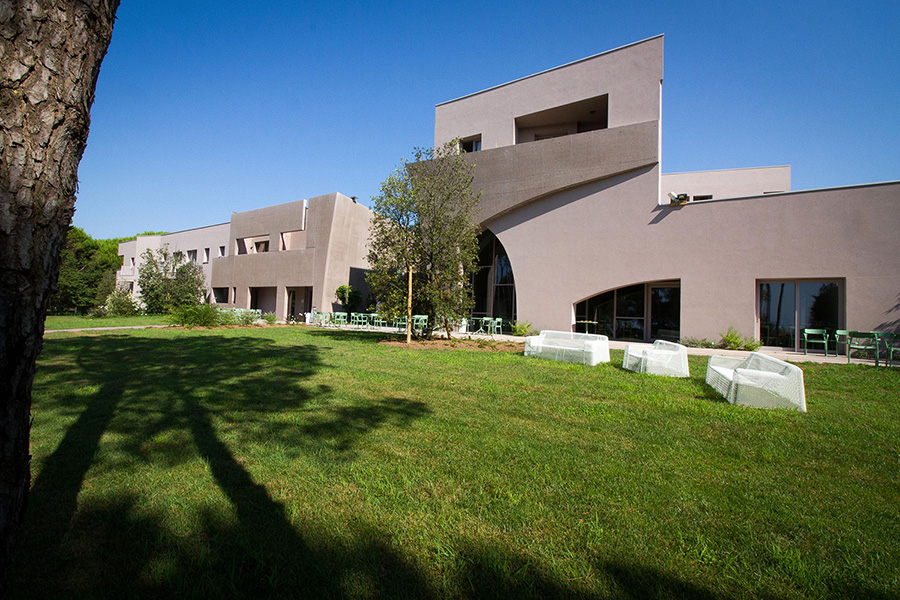 The Holiday House Stella Maris is located a few meters from the beach, surrounded by a vast pine forest and a large garden.
The entire structure, completely refurbished, is free of architectural barriers, with lifts, slides and ramps that connect the areas of the entire house: the bathrooms of all rooms have no steps, on the beach it is possible to request a place close to the walkway and equipped with a plastic platform, "job" chairs are available to reach the water.
A few steps from the gate leading to the beach, there are houses that offer all the necessary services such as changing rooms, showers and toilets.
The dining room, on the ground floor with large windows overlooking the park facing the sea, offers the tradition of Italian and regional cuisine. The dishes are prepared with care and patience, in order to satisfy the needs of all guests, including those with allergies or intolerances. The breakfast, served from 7.30 to 9 am, offers a rich buffet of sweet dishes such as biscuits, croissants or sweets; for those who prefer savoury dishes for breakfast, there is a buffet with a wide choice of cold cuts and cheese; everything is accompanied by yogurt, tea, coffee, milk and barley. Lunch at 12.30 pm and dinner at 7.30 pm always offer a trio of first and second courses; for those who want, there is also a rich buffet of fresh vegetables. Enjoy the dishes paired with local wines and enjoy the pleasant atmosphere of Stella Maris.
Bicycles with child seats are available for hire.
Discover more www.stellamarisbibione.it