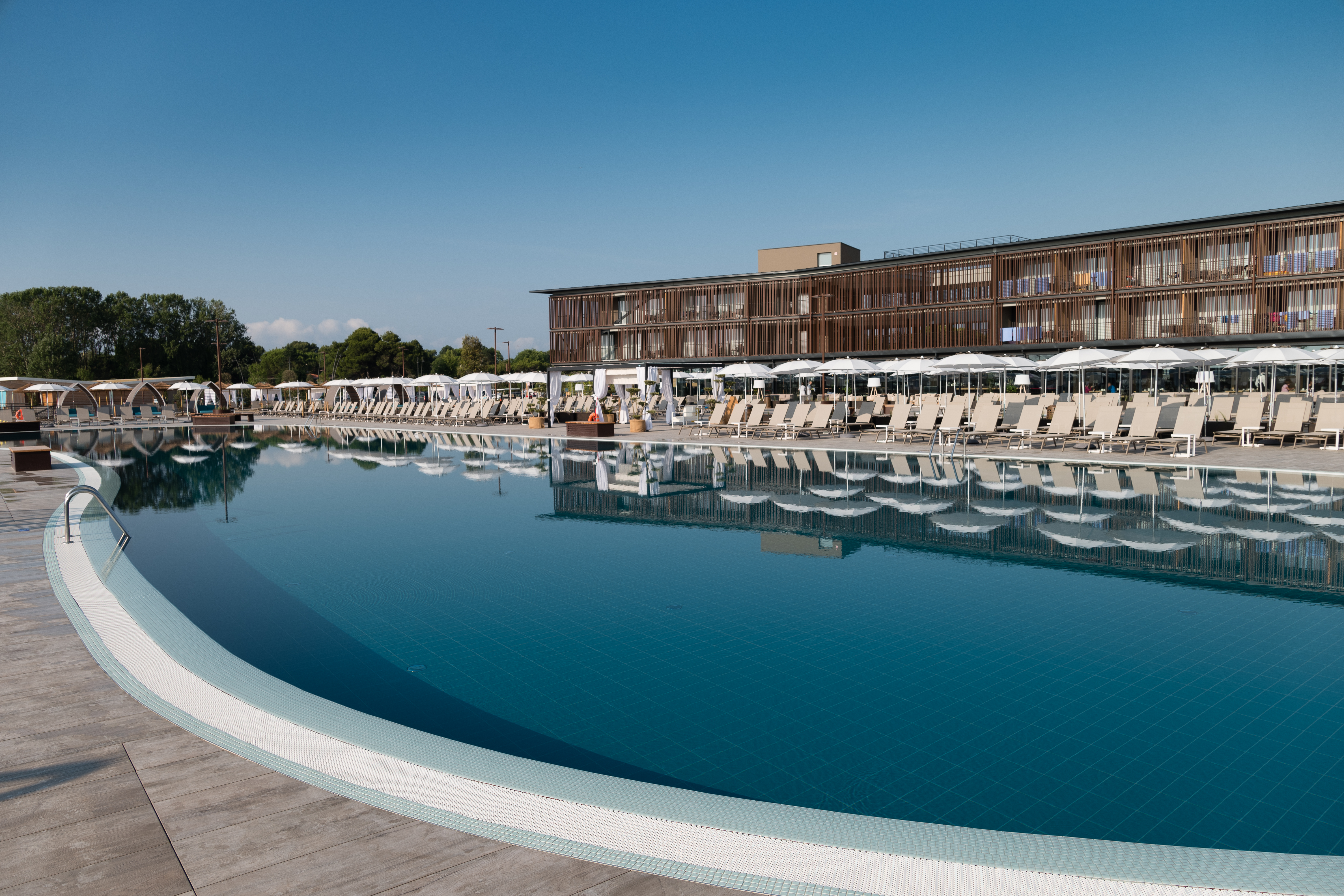 Lino delle Fate Eco Village Resort
Lino delle Fate Eco Village Resort
LINO DELLE FATE
Lino delle Fate Eco Village Resort is an exclusive accommodation that rises on a 250.000 sq. m surface of Mediterranean scrub, 400 meters away from the beach.
Cars are not allowed inside the resort; they can be parked in a garage on the basement floor or in the parking place at the entrance of the resort. It strictly follows boreversible criteria: the main construction material is larch wood; heating and air conditioning are realized via inverter heat pumps collecting geothermal heat, and the irrigation is through rainwater.
The resort is made up of 316 housing units: 26 are Suite rooms and 290 are bungalows; the flats are two-room- and three-room-apartments at ground floor, with ample patio and garden.
All housing units are soberly furnished, drawing inspiration from the colours of the sea and of the lagoon, of the grass and sand, using materials such as iron, bamboo and larch wood. The rooms and suites overlook the swimming pool, and all the bungalows are independent with own walkway and overlook the wide garden.
The resort is equipped with a central swimming pool for adults divided into three areas, a whirlpool with waterfalls and a swimming pool for children; all are heated thanks to a natural geothermal source.
Discover more www.linodellefateresort.com