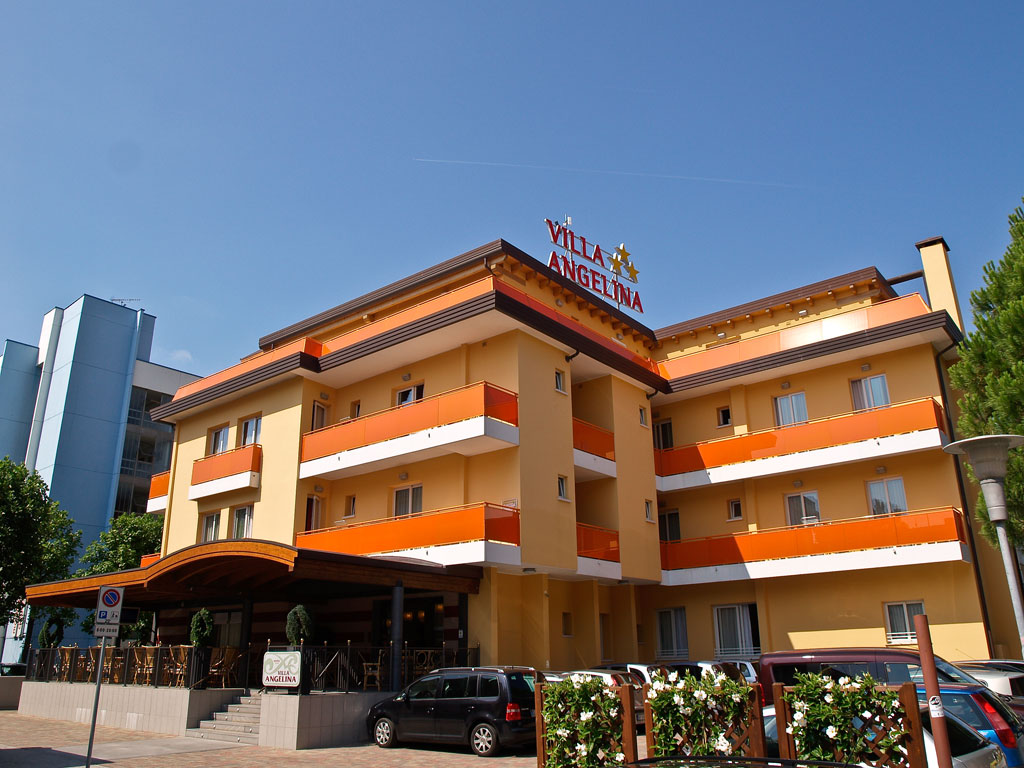 VILLA ANGELINA
"We present ourselves by telling you our personal alphabet of hospitality."
                                                                                                                 Gobbo  Family
A as accommodation. For over a decade, we have been managing the hotel with passion and professionalism, with the courtesy and availability that only a family business can offer in order to make guests feel at home. In a friendly and peaceful atmosphere we welcome our customers that, year after year, become friends to share carefree moments.
B as babies. They have always been our special guests. Dedicated menus and great care in preparing meals for children with food intolerances; in addition to the traditional animation service, also available on the beach, there are cradles, strollers, cots and bicycles with helmets.
C as chambers. We have 36 rooms of different types to meet the needs of a single guest as well as families, even large ones, thanks to the Family Room. All air-conditioned and with large furnished terrace, they are equipped with the most modern comforts such as satellite TV, Sky, Wi-Fi, safe and fridge bar.
F as feasts. We like to share the joys of a holiday with our guests, we like to have fun all together. That is why we organize themed evenings, dedicated to both adults and children.
O as obligingness. We have a hospitable attitude also to customers travelling with their four-legged friend.
P as position. The hotel is in a strategic position: the pedestrian centre and the renowned spa are within walking distance. Furthermore the hotel's private parking and bicycle service allow you to reach the most charming spots of Bibione, leaving aside the car.
Q as quality. We always seek quality in the services we offer and especially in the raw materials we use in the kitchen.
R as restaurant. Tasty and healthy dishes are brought out by fresh and seasonal products accompanied by exquisite local labels, an expression of DOC productions. A special care is always reserved for those who have problems with food intolerances.
S as the sea. Just 100 metres from the hotel you can relax under the sunlight in the stretch of private beach with cabins, umbrellas with safe and sun beds. The beach towel is on the house.
Find out more www.hotelvillaangelina.it