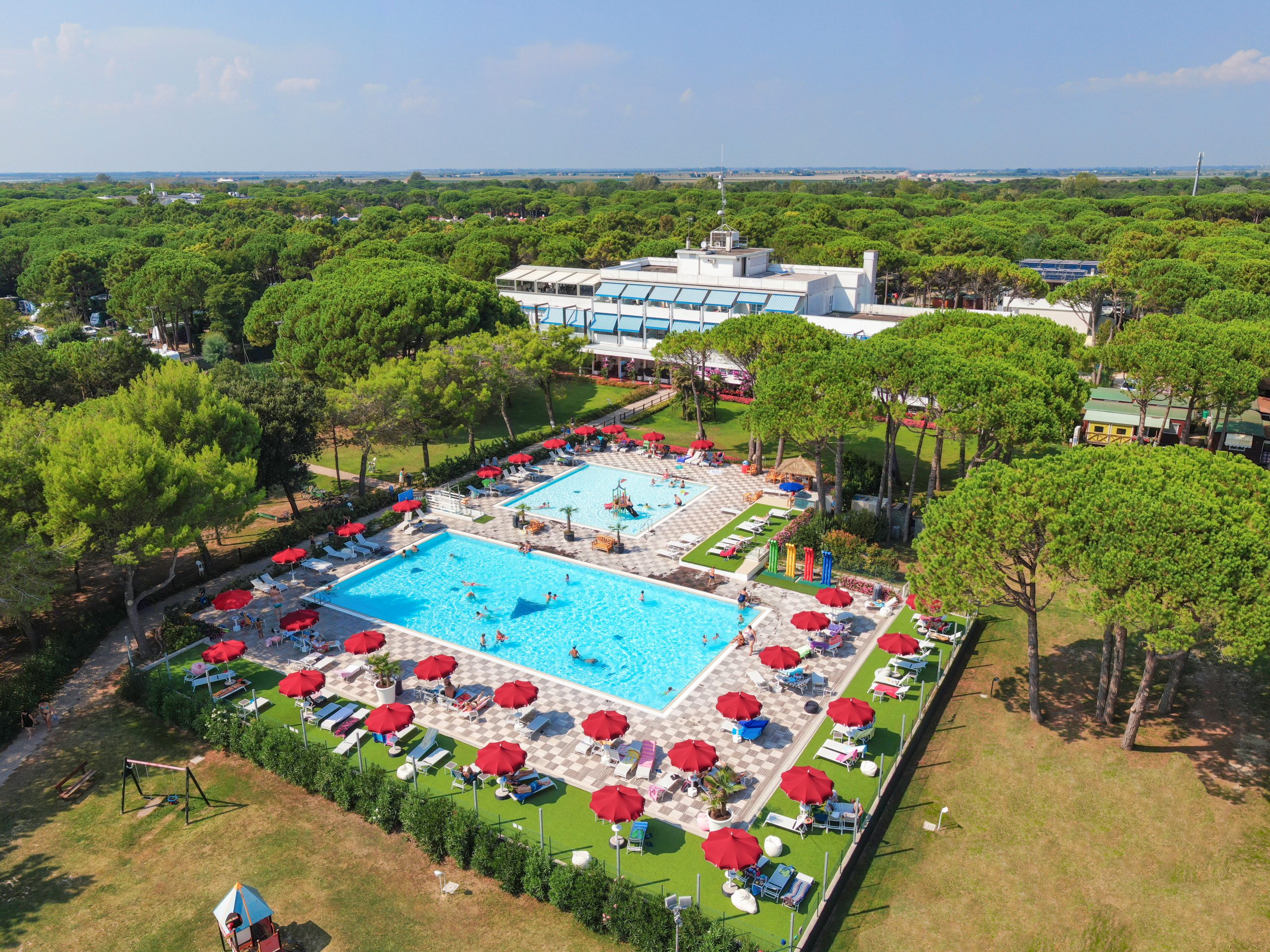 Residence Il Tridente Camping
Residence Il Tridente Camping
CAMPING RESIDENCE IL TRIDENTE
Immersed in a splendid natural park full of maritime pines and on the seafront, the Camping Residence Il Tridente, founded in 1992 and derived from the pre-existing Tridentine settlement of the Archbishop's seminary of Trento, is the ideal place for those who want to relax and rejuvenate in a natural environment in perfect harmony.
The lush green forest of maritime pine trees, the flower garden and the Mediterranean maquis shrubs highlight a deep respect for nature creating a perfect, unique place to recharge your energy and vitality. The long and wide beach, filled with fine sand, is fully equipped. The seabed, which slopes gently, secures safe access to the sea for even the smallest children. Whether you're with the family, in a couple or with a group of friends, spending time here is like being in another dimension.
For those who long for the freedom of camping but also seek the comfort of hotel service, the Camping Residence Il Tridente has 48 rooms, six of which are in an annex, from two to four beds, for its guests. The rooms are spacious and bright, enjoy the sea or the pine forest, and are all equipped with a comfortable furnished terrace, satellite TV, air conditioning, tea and coffee and complimentary toiletries.
We provide a wellness centre, a gym, yoga classes, bike rentals, sports courts, children's entertainment, two large swimming pools with games, and a beach equipped with sunbeds and umbrellas: everything you need to recharge your batteries. We also have sports activities for adults and children, so you can have fun and stay in shape while on vacation.
The terrace restaurant of the Camping Residence Il Tridente sits overlooking the flower garden, near the pine forest and with a view of the pool. Here, from breakfast to dinner, the chef will delight you with his creations.
Find out more at www.iltridente.com