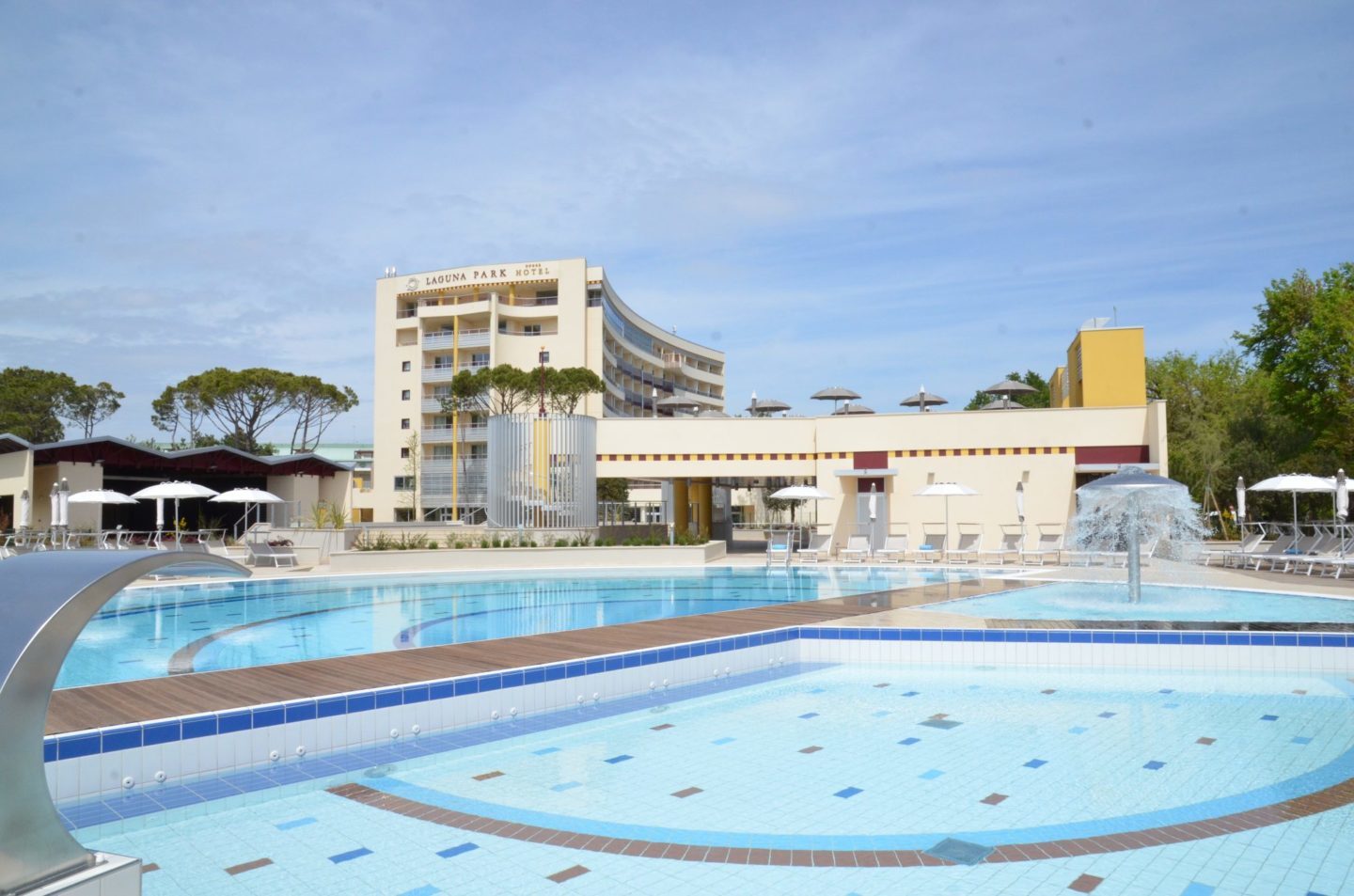 LAGUNA PARK HOTEL
It's a magical and spectacular place to spend a romantic getaway, a quiet weekend or a pleasant family holiday. It's spectacular because it is located in the most picturesque area of ​​Bibione, where the Mediterranean greenery meets the water of the sea and of the lagoon. It's magic because the extraordinary sunsets over the lagoon always arouse the most intense emotions. These are feelings that guests receive from the rooms to the exclusive Spa and fitness centre, located on the top floor of the hotel. This nature is present in the elegant common spaces, characterized by a contemporary style and in the bright rooms and suites, all cosy and comfortable, with wooden floors, natural materials and soft tissues, where colours and furnishings are always different.
You will find this authenticity in the culinary proposal too: it is characterized by fresh, seasonal, local ingredients to enjoy in appetizing and enticing proposals in the beautiful atmosphere of the buffet room or the exclusive à la carte restaurant, "Il Canneto".
A sun deck with pool and jacuzzi pool, an outdoor kiosk for fast gourmet snacks, an amphitheatre, a spacious playroom for children, a free entertainment service, a covered parking, the wide beach with cabins, gazebos, beach umbrellas and king size sunbeds complete the offer of the Laguna Park Hotel Bibione.
Find out more on www.lagunaparkhotel.com