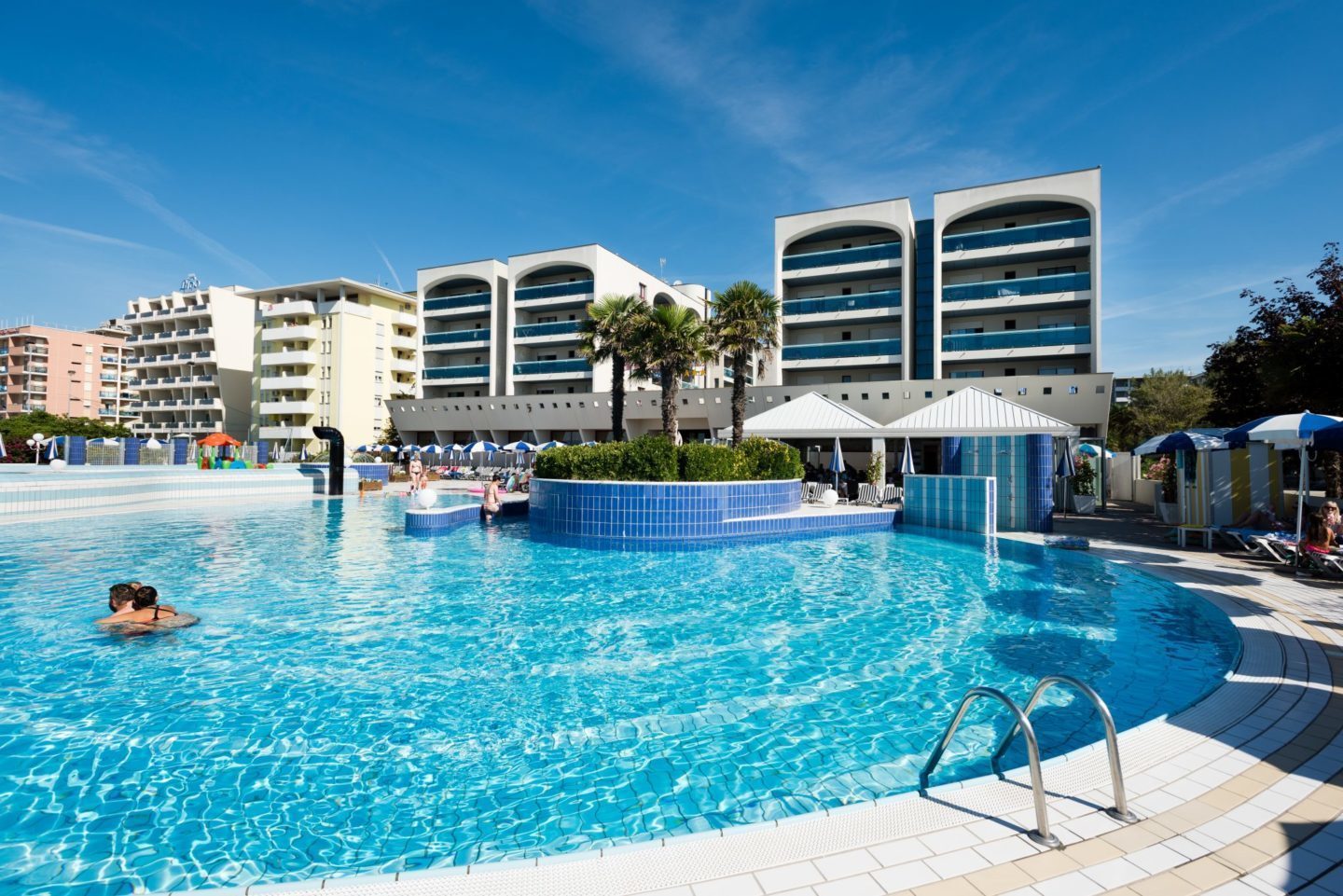 Imperial Aparthotel R.T.A.
Imperial Aparthotel R.T.A.
IMPERIAL APARTHOTEL
Resting, laughing, having fun, getting surprised, but always together. These are just some of the reasons to spend a holiday with us. But there are many other ones. And the most important is because we love children and we love to party with them! We are proud to be a true beachfront Family Aparthotel and to be part of the Kinderhotels brand: we're the only ones in a seaside resort!!
We have a different conception of time, absolutely elastic if compared to the traditional formulas. The entertainment service includes different programs according to the age groups: mini and baby clubs and sports entertainment for teenagers, outdoor and indoor games areas, libraries and video libraries with dvds, billiards and ping pong, activities by the sea and at the edge pools, evening shows.
We serve healthy food and our kitchen is really for everyone: from baby food (homogenized and fresh baby food), special products for food intolerances, celiac menus.
Our qualified staff entertains children with fun activities during your meals. We have a nursery with qualified staff that takes care of children from 0 to 2 years old in complete safety, as you will be able to discover the natural beauty of Bibione by bike, for both adults and children, with baby seats and helmets, available for free.
A beach umbrella and two sunbeds in the stretch of shore reserved to us are included the price. Our large solarium has a fenced area with many games in the sand for the kids to enjoy.
Here you can enjoy a holiday in an apartment with all the conveniences and amenities of a hotel.
Find out more on www.aparthotelimperial.eu