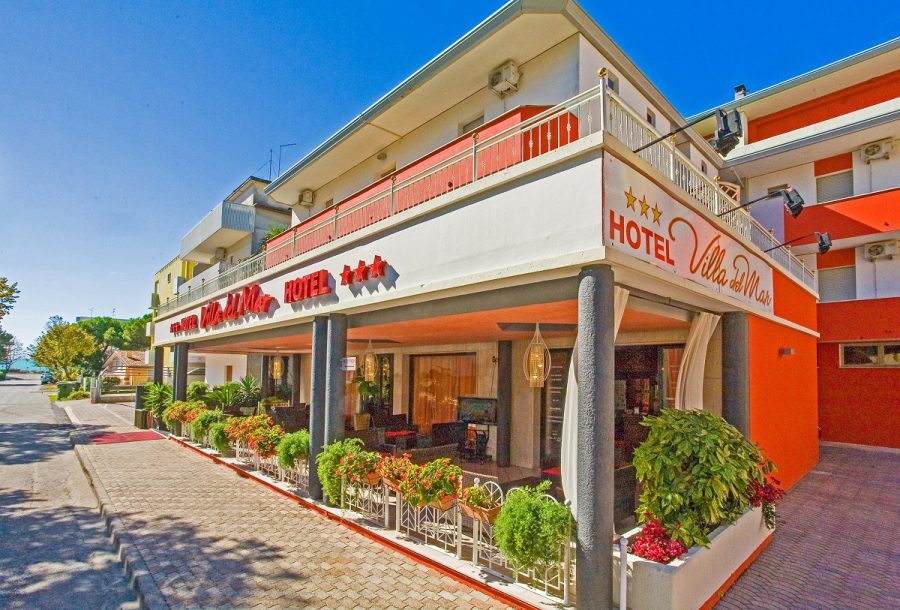 HOTEL VILLA DEL MAR
"Colours are living beings, that integrate with us and with the whole world. Colours are the true inhabitants of the space", wrote a king of chromites, the artist Yves Klein. And just in the name of the nuances, Hotel Villa del Mar, in combination with the blue sea and the golden sand of Bibione, produces a real explosion of colours, capable of transmitting radiance and energy. The warm, hearty reception with its friendly and female-only staff reflect a lively and positive attitude!
There are 35 bright rooms, all different, bright and intense, with customised furnishings and accessories, standard amenities and free Wi-Fi internet access included.
Colours enliven the rich and abundant breakfast buffet with fresh fruit and vegetable baskets, in the desserts and in the presentation of cold meats and cheeses. A breakfast with gluten free products is also available upon request.
Ideal for families with children, grandparents and grandchildren who wish to spend an energetic stay at the sea. We also welcome young couples who reserve a room with breakfast package, with a desire to discover Bibione and its countryside with the freedom of a bicycle, even available with a child seat, free of charge.
Great attention is paid to the mothers and fathers who require us to provide cots, strollers, bunk beds with safety shutters and room receivers to hear if their child is crying while they enjoy a cocktail and admire the night blue dotted with stars. Do not forget the hot tub, children's playgrounds and the bar, located on the sun terrace on the third floor of the hotel.
Find out more on our website: www.villadelmarhotel.it