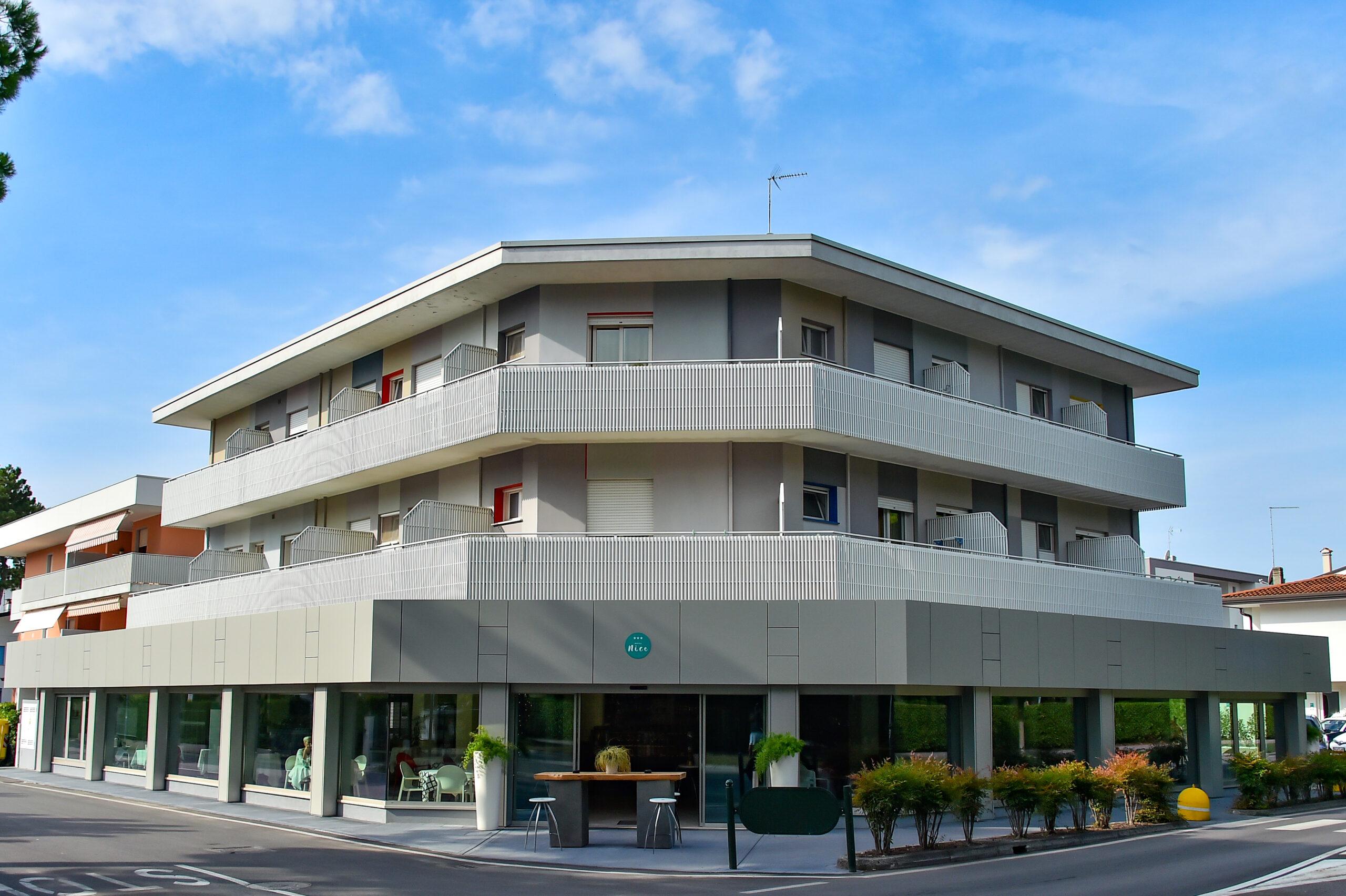 NICE HOTEL 
Let's take a step back in time. As far back as 1959 when Moira Orfei enjoyed a meal with her husband at the Hotel Vienna restaurant. She loved to eat fresh fish skewers cooked with a passion by the Bardella Family. She liked them so much that often, after the shows, she would have them delivered directly to her caravan, parked right in front of the hotel. Many years have passed since then, but the memories of a special diner, of those deliveries, full of intrigue and charm for a fantastic world where everything seemed possible and real, are still alive in black and white photos just as in the mind of Maurizio, the second generation of the Bardella family, today responsible for the management of the hotel and restaurant.
It's a cosy place also open to the public, with unusual furnishings, where vintage and modern pieces alternate tastefully, where old family objects enliven the memorabilia room. An à la carte menu features both traditional dishes and oriental flavours, almost as if to suggest a new journey within the one that you have already started.
Nice Hotel (until 2022, Hotel Vienna) has 23 rooms all equipped with private facilities, air conditioning and heating, a safe, a telephone and a television and most also have a terrace. There are also 2 junior suites available to guests. The sumptuous and abundant breakfast buffet offers authentic, organic products, also ideal for vegans and vegetarians. Among the services we offer is a reserved beach area with sun umbrellas and sun loungers, bicycles to discover the beauty of Bibione, a play area for children, free wi-fi, private parking and welcome drinks, all included in the price.