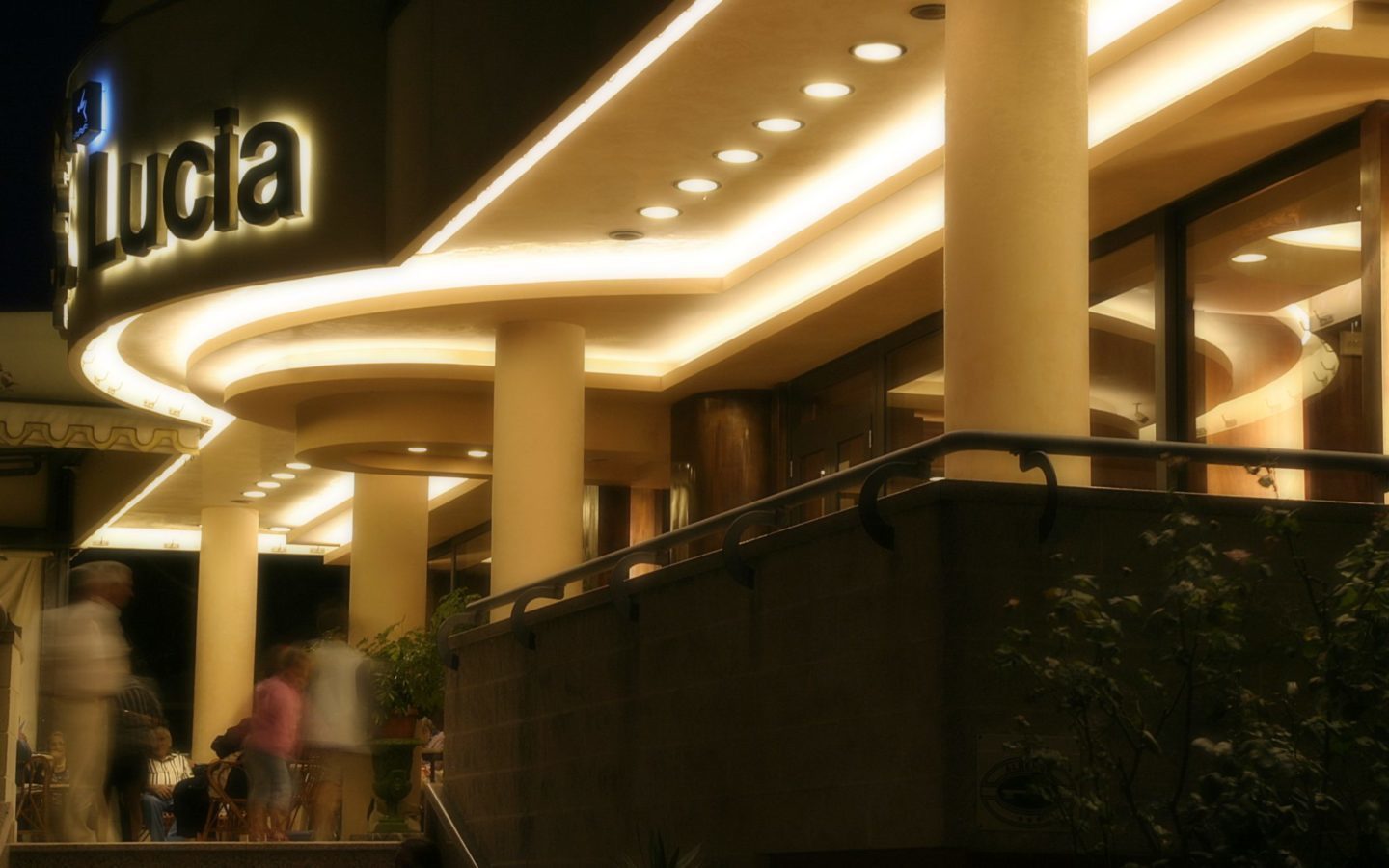 HOTEL SANTA LUCIA
"Holidays are a special time and, as such, we believe they should be spent as a unique and unforgettable experience. That's why in renewing and customizing our rooms, every little detail has been designed to dazzle and excite.
As a welcome you will find refined and warm environments, equipped with modern comforts: distinct décor and soft, soothing lights, the fine fabrics and wallpaper in the Themed Room, the hydromassage tubs and chromatic showers in the Queen and King Suite, the private Love Room with its breathtakingly beautiful view of the marvellous Bibione beach, everything has been designed to give you dreamy atmospheres.
Find fun in choosing your room like a game, we'll think about everything else, such as the kitchen, with our personal culinary offer that has dishes prepared with fresh, seasonal products, and with organic raw ingredients, with a wide offer that, ranging from children's menus to ones reserved for people with food intolerances, can satisfy the most demanding palates. We do this because our business is family-run: at all hours of the day and, in case of night-time needs, we are at the complete disposal of our guests, and even their little four-legged friends.
As the wellbeing of our customers is foremost in our hearts, we've subscribed for some time to the Spa Club. Before leaving, I must tell you about the novelty of the 2017 season: a beautiful heated swimming pool, ideal for your children to take dips! Our rates include a beach spot in our private section. We are in a quiet part of town, just a few steps from the beach and from the central walkway that houses shops and trendy clubs. We are waiting to give you a completely personalised holiday."
                                                                                                                                            Gregorio and his staff
Find out more at www.hotelsantalucia.org