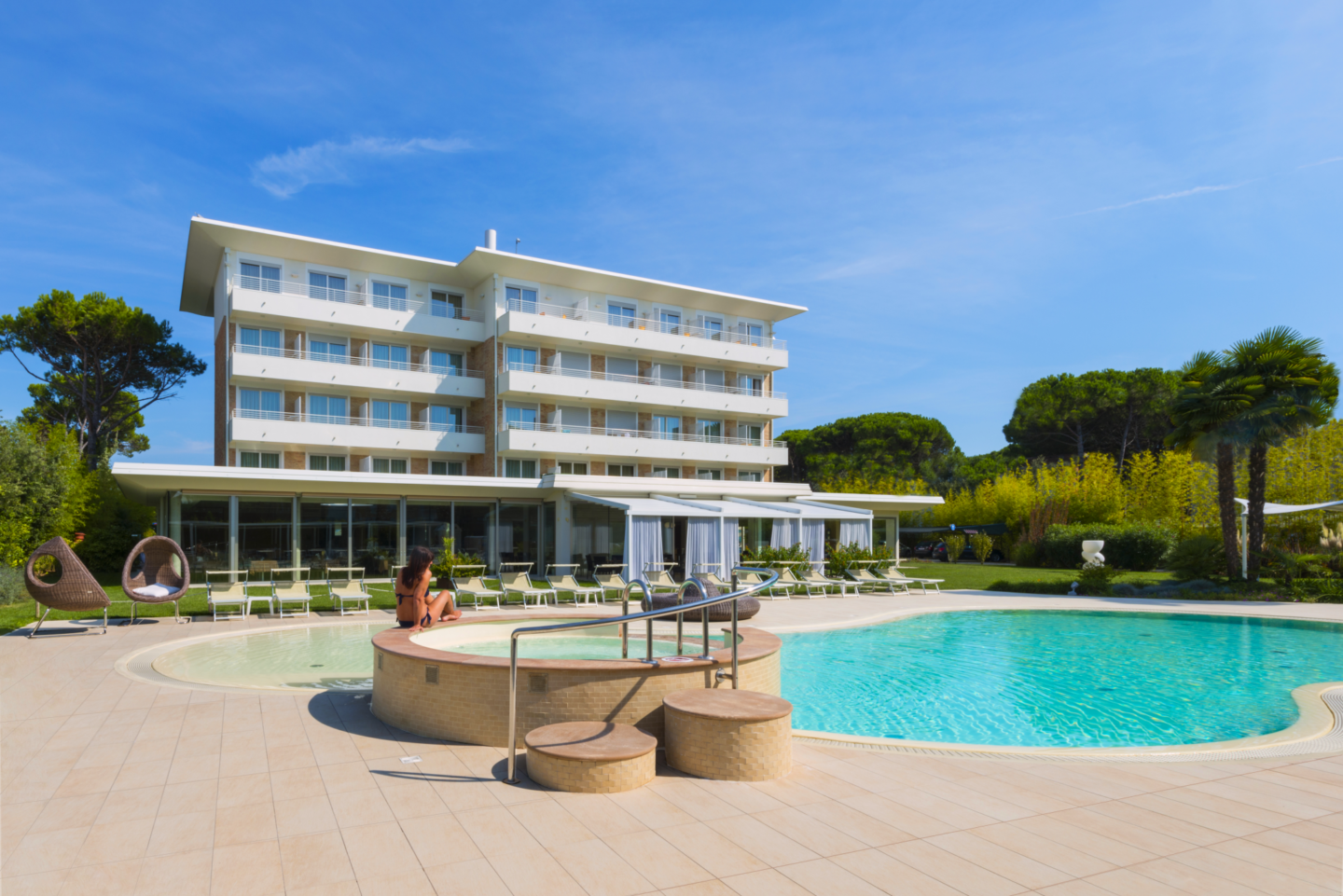 HOTEL SAN MARCO
Passion for hospitality and guest satisfaction are only some of the features that cement Hotel San Marco amongst the Michelin Guide pages. The art of hosting is something that the Michielli family has down to a science with its decades of experience, offering renowned and exclusive services in an elegant and hospitable backdrop with modern design.
A refined excellence comes to play in every way possible: from the buffet for breakfast in an elegant room with wide windows that let in a bright light, moving to lunch and dinner with a menu a la carte that accounts for some of the season's best, locally grown products, topped off with high-end Italian and international wines, poolside aperitifs and cocktails with a picturesque, candle-lit atmosphere. As for more specific needs available for guests, the hotel features six different types of rooms, all equipped with a large terrace and modern comforts. Setting the scene even more elegantly is the hotel's agreement with Bibione Thermae, as well as the golf club, two fitness gyms just a short walk from the hotel, a 5-thousand square meter garden that hosts the solarium with sun beds and the only pool in Bibione with salt water, ideal for a relaxing dip or drinks at sunset with a special someone. The private beach is just around the corner and offers umbrellas, sun beds and showers.
The hotel is equipped with free wi-fi connection for all common areas as well as indoor and outdoor amenities and rooms. Hotel San Marco is a participating member of the Thermal Baths, Golf and Walking Clubs.
See more at www.sanmarco.org