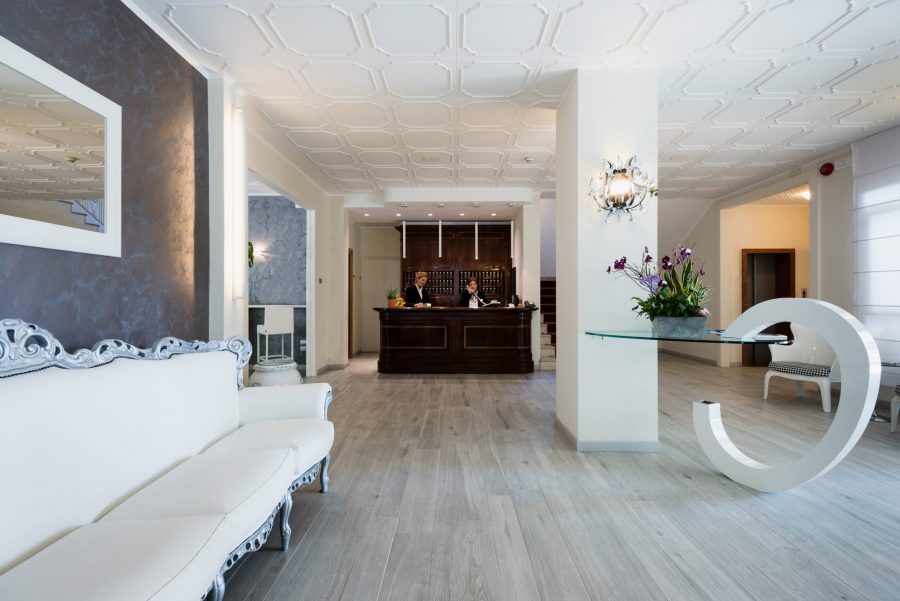 OLIMPIA HOTEL & APARTHOTEL
Ideal for active and informal holidays enthusiasts, to be enjoyed in the company of our canine friends too. Thanks to the highly flexible opening hours of the restaurant, the hotel is ideal for young and dynamics couples, as well as for families with children.
Completely renovated and air-conditioned, our hotel is located in a central location from the beach, the pedestrian shopping axis and the scenic beachfront bike path: in a few minutes, you can reach your sun umbrella or the Pluto Beach (the stretch of beach equipped for dogs), treat yourself to a little shopping in the downtown streets or walk until you reach the natural area of the Bibione lighthouse. Or just get to the top floor of the hotel and enjoy a poolside sunbath, while admiring the sea and its infinite horizon.
You can choose to book a room, an apartment or a family suite. The services you will enjoy are the same, starting from the rich buffet brunch, open from 7.30 am to 12.00 noon. An optimal proposal that meets the diverse needs of the guests who, being on vacation, want to forget the alarm clock and get up with no rush – but also for those who rise early to enjoy some excursions out of town or a run on the seashore.
Moms and dads: please remember, at the time of booking, to request any baby cot, high chair or stroller. Dog owners, instead, just have to remember to bring the updated vaccinations book. Dog beds and bowls are on us!
Find out more on www.hotelolimpia.net