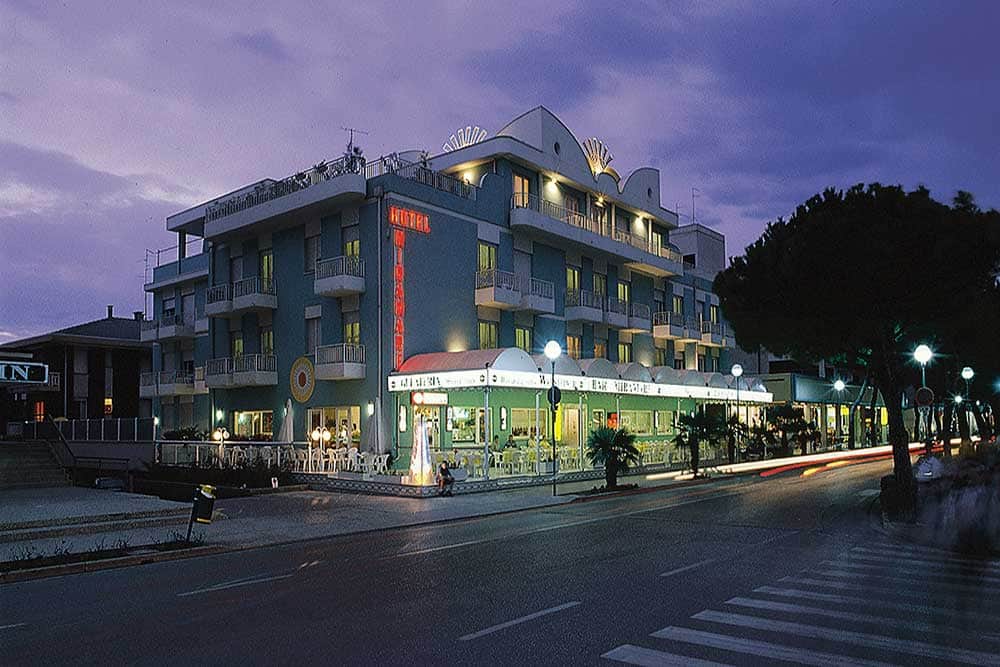 HOTEL MIRAMARE
On vacation, the sole sleeping experience is no longer enough. Some tourists are looking for a balance between welcoming, refined facilities which also offer different artistic expressions. Therefore, they are looking for hotels which don't limit themselves to indulging guests in comfort, but also culturally stimulating their senses.
This kind of harmony has been present for long time at Hotel Miramare, thanks to the owners' innate passion for art in its widest meaning. There are over 200 works of art including paintings, black and white photos and sculptures, which contribute to recalling the vibe of an art gallery that enrich the walls of rooms and common areas. Two weekly events are organized with live music and karaoke, where emerging singers – and not only – enliven the summer nights. In small display cases a precious collection of shells from all over the world, some of which also very rare, is kept.
There's a unique sensitivity that we find in the welcoming of a highly loyal clientele, thanks to the special attention paid to the services offered, the kindness and constant availability that only a family run business can offer.
Among the services offered there are 60 rooms, of which 10 superior, completely renovated, a cuisine that, from the homemade desserts to freshly prepared seasonal dishes, meets everyone's needs, with care for children and people with food allergies, a swimming pool area with children's play area, free wi-fi, free bicycle rental, a reserved stretch of beach, and a strategic location just a stone's throw away from the beach and fifty metres from the pedestrian centre with shops, bars and trendy cafés.
The hotel's real flagship is represented by the beautiful furnished terrace located on the top floor: a flower garden from which to admire not only the vastness of the sea but also the extraordinary nature that characterizes the resort. Here guests can take a break relaxing in the sunshine.
Find out more: www.miramare-hotel.com