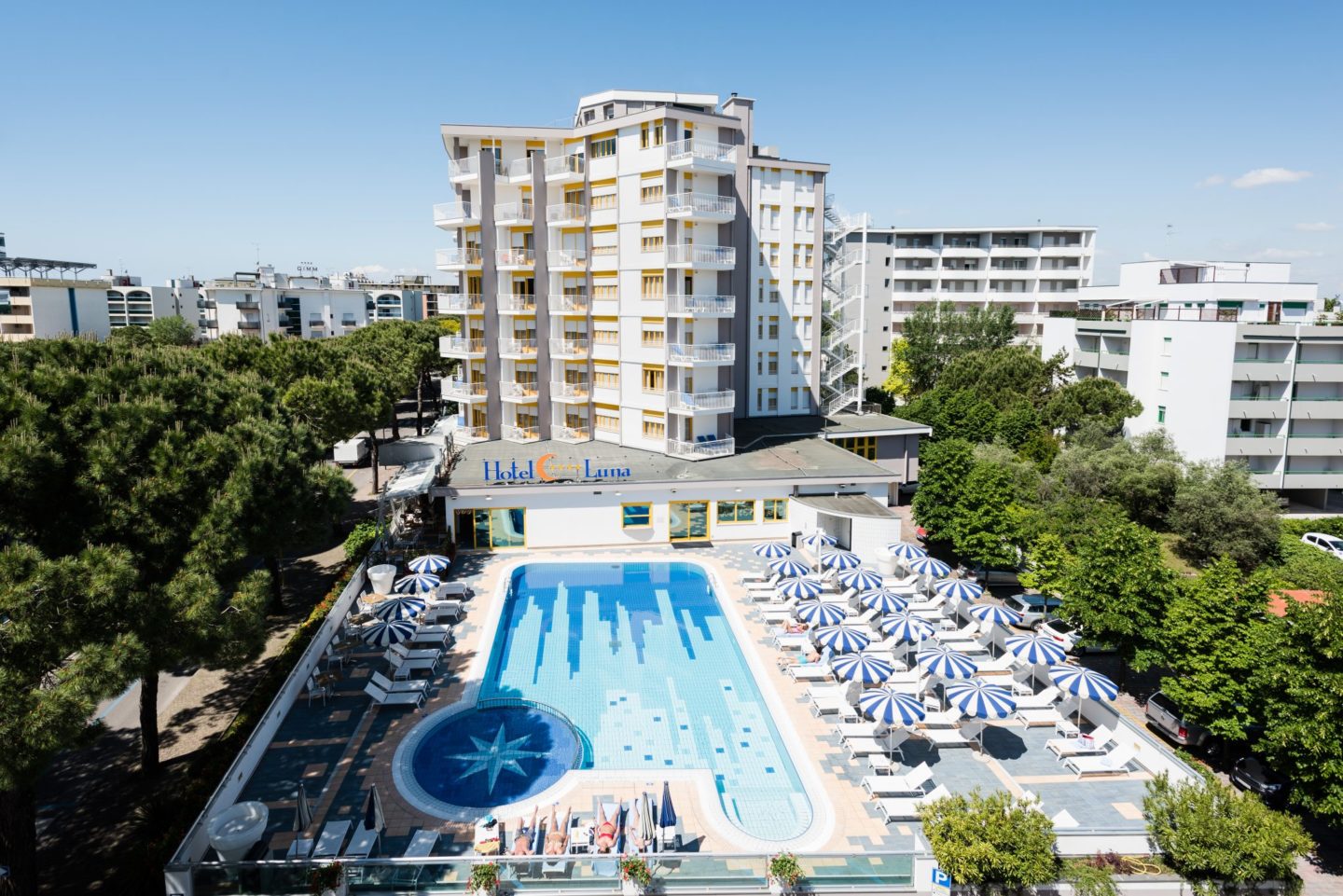 LUNA HOTEL
What we want to tell you about is our holiday proposal, without bad surprises and worries, thanks to our ALL-INCLUSIVE formula. A stay rich in services and activities, included in the room price. We start right from the kitchen, the real highlight of the Luna Hotel, a gourmet hotel, which stands out for the great breakfast buffet which, besides the corner with organic products, offers homemade cakes, brunches of fresh dishes and salads, made with local vegetables grown in our farm, and for gourmet dinners that turn into trips at the discovery of the flavours and of the local and regional Italian traditions. Let's not forget the afternoon snack featuring selected artisan pastries, a new-found culture for tea and herbal teas and fresh fruit.
Always included in the price, you will have a beach umbrella with two sunbeds in our private beach, the use of bicycles and Nordic walking sticks to rediscover the pleasure of a walk in the nature, a 30% reduction to the greens of the Lignano Golf Club, a reduction on the entrance ticket of the amusement parks and thermal treatments of the renowned spa in Bibione.
And for the little ones? An afternoon party, to be spent in the countryside together with the mascot Mario and our entertainment staff. For older kids, a lot of sports and evening shows too.
Find out more on www.hotel-luna.eu
1 review
My girlfriend and I were pleasantly surprised by the quality found at the Hotel Luna in Bibione. Thanks to the excellent service and the friendly staff, our holiday was perfect. We enjoyed a wonderful weekend lounging at the Bibione's spa, which is located less then 300 m from the hotel, and relaxing on the near beach. Once we were home we immediately booked another weekend in September.