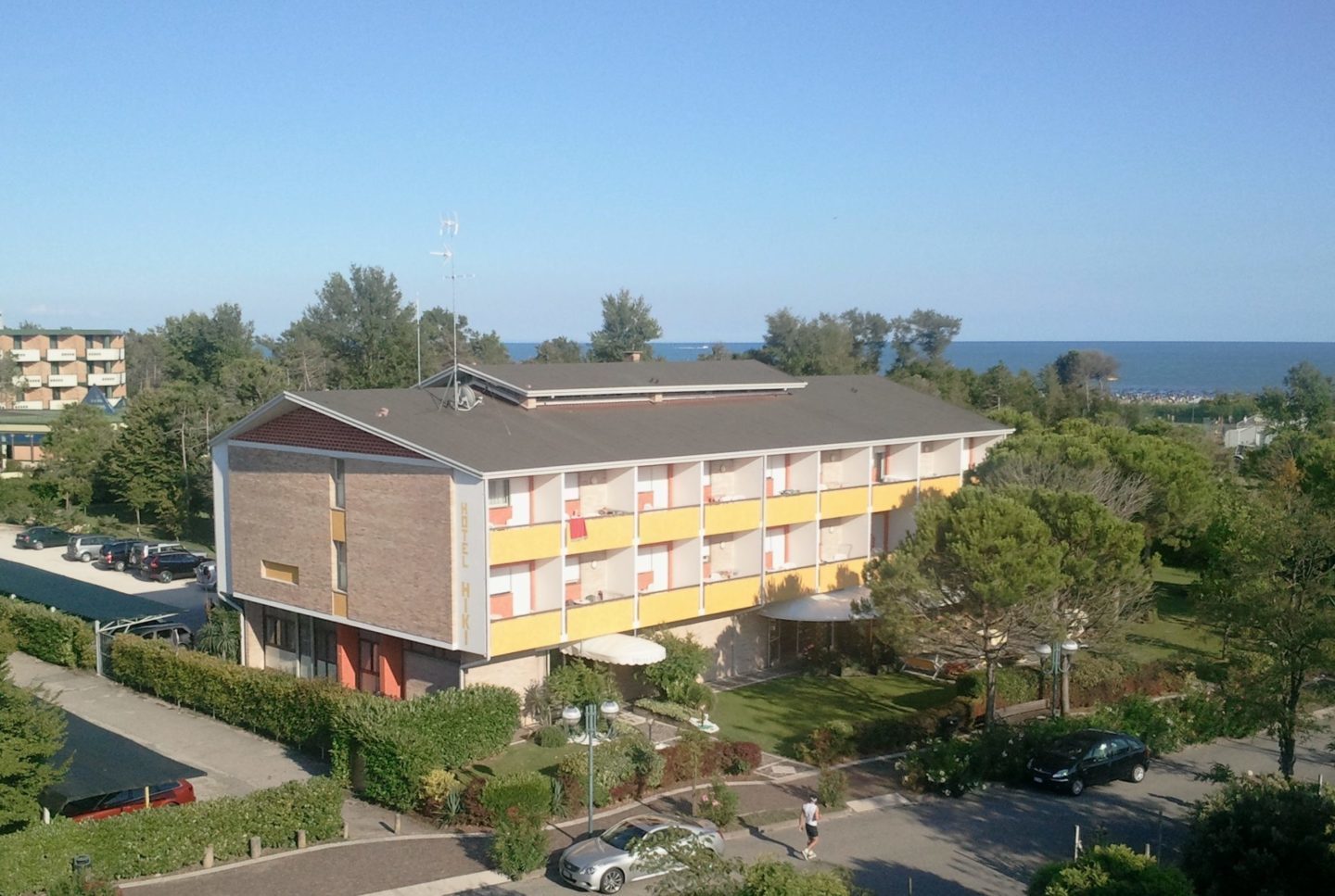 At our hotel there's a constant echo of tranquillity and nature, starting from the name, born from the combination of the initials of four different plants, growing in Bibione in the 1960s. Through its wonderful location in the green nature of Bibione Pineda, and through the relaxing Mediterranean garden filled with fragrant and colourful floral essences where you can relax on the loungers and read a great book while enjoying a good Italian coffee. Hotel Hiki is a quiet and comfortable 3-star hotel, which has been managed with love and care by the Bozzetto Family since 1994. It is really the friendly and helpful reception and the services offered that make the hotel an ideal place to spend a serene and relaxing holiday.
There are 32 rooms available, equipped to accommodate couples, singles and families with children, characterized by a warm and intimate atmosphere, with colours recalling the ocean which can be admired from the balconies of the second floor.  They are all air-conditioned, with a safe, satellite TV and a private bathroom with a shower, also available in the 4-person rooms. The pride of the property is the kitchen that offers a rich buffet menu every day. The sumptuous breakfast can also be enjoyed on the veranda overlooking the beautiful flowered park.
Among the services available to guests are a children's play area, bicycles, free wi-fi connection and information on the resort of Bibione and on the external excursions to discover the natural beauty of the countryside.
Find out more: www.hotelhiki.it