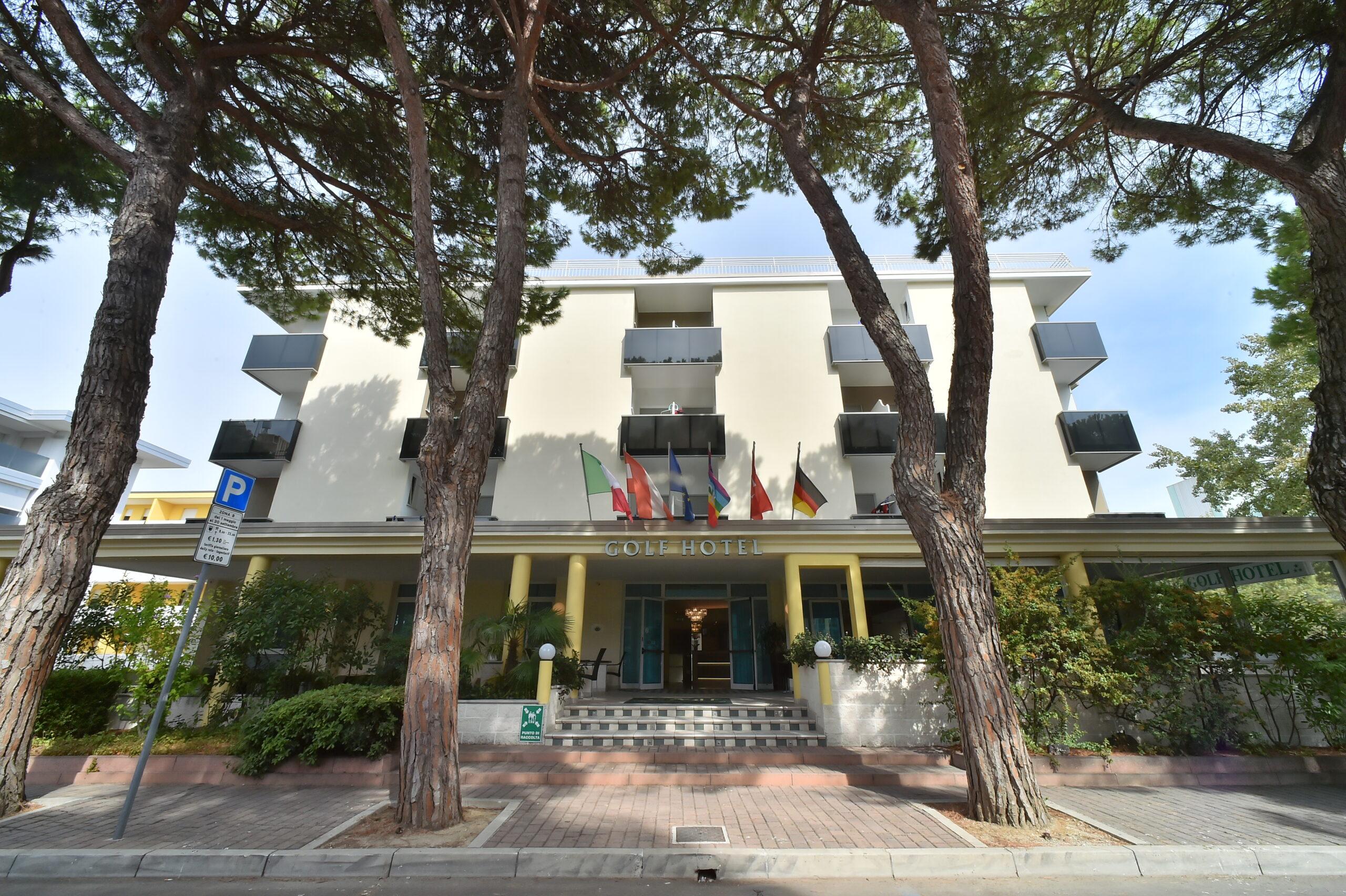 HOTEL GOLF
In the 1960s, Bibione began to shape itself as a tourist resort. Its beach was a huge expanse of golden sand on which people could install their umbrellas at will. Nature was lush and many of today's roads were just paths. And it was this atmosphere that gave life to the Hotel Golf, a small and precious hotel, designed to pamper its guests during their holidays to enjoy some freedom. Today, the hotel's ingrained tendency has not changed and everyone, absolutely everyone, so even families with children or four-legged friends, can discover a paradise here.
Situated just 80 meters from the beach, Hotel Golf is a beautiful property with 51 tastefully decorated rooms with balconies and all comforts.
The hotel has a private beach, free bicycles, ample parking and a generous buffet with both sweet and savoury breakfasts and tasty meals with a wide variety of choices, always in a buffet format to be enjoyed on its beautiful terrace.
The hotel can be considered as a real pet-friendly hotel, as it welcomes dogs who can enjoy the room and meals and be with their owners throughout the day.
Find out more on our website: www.golfhotelbibione.it