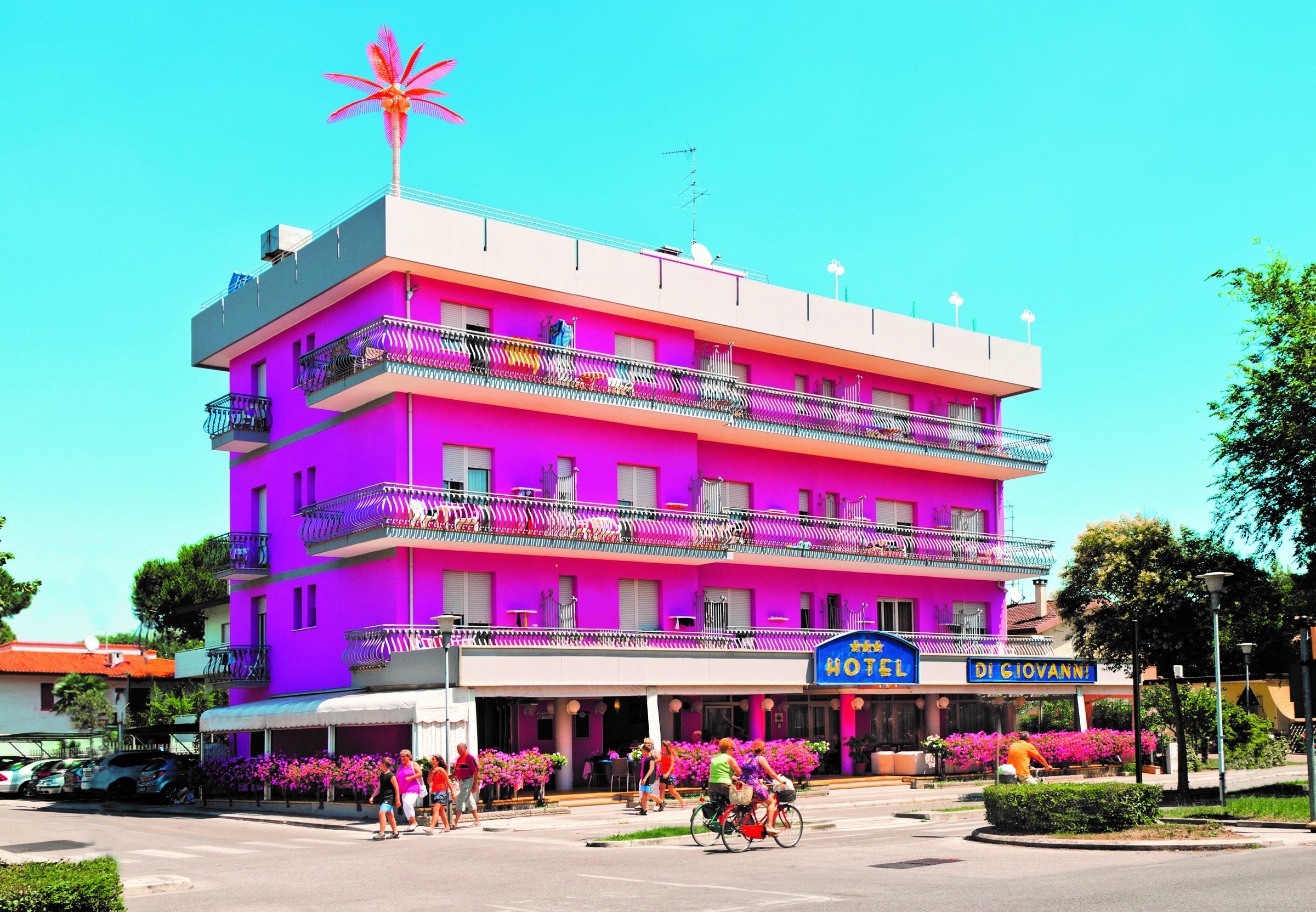 HOTEL DI GIOVANNI
A little island of happiness, in the heart of Bibione.
Opened in 1956, Hotel Di Giovanni was the first hotel built in Bibione, thanks to the fortuitous intuition of grandparents Maria and Vincenzo. The Di Giovanni family then kept the business going, renovating and expanding the building. Today the hotel is modern and welcoming, with bright rooms featuring a balcony, perfect for families with children as well, thanks to the play areas inside and in the gardens.
On the last floor is the sun deck, with sun beds and umbrellas, a pool just for kids and one for adults with a hydro-massage and jetted resistance current for swimming laps. All around is the beautiful panorama of Bibione.
On the ground floor is the breakfast room, indoors and opening out onto the lovely flowered veranda, while, for lunch or dinner, guests can dine at the restaurant with simple, genuine cooking – the specialty is fish – and an excellent wine selection, without forgetting all the wonderful pizzas cooked the a wood-fired oven!
And the atmosphere? The warm welcome is one of the most precious things at this small hotel. In a casual, familiar and friendly environment, the hosts know how to put every guest at ease, no matter how big or small.
There are a number of bicycles available, and the hotel belongs to spa, golf and walking product clubs. It's also perfect for those who love to fish, with information and opportunities to spend time practicing this engaging sport on the river or at sea.
Learn more at www.hoteldigiovanni.it