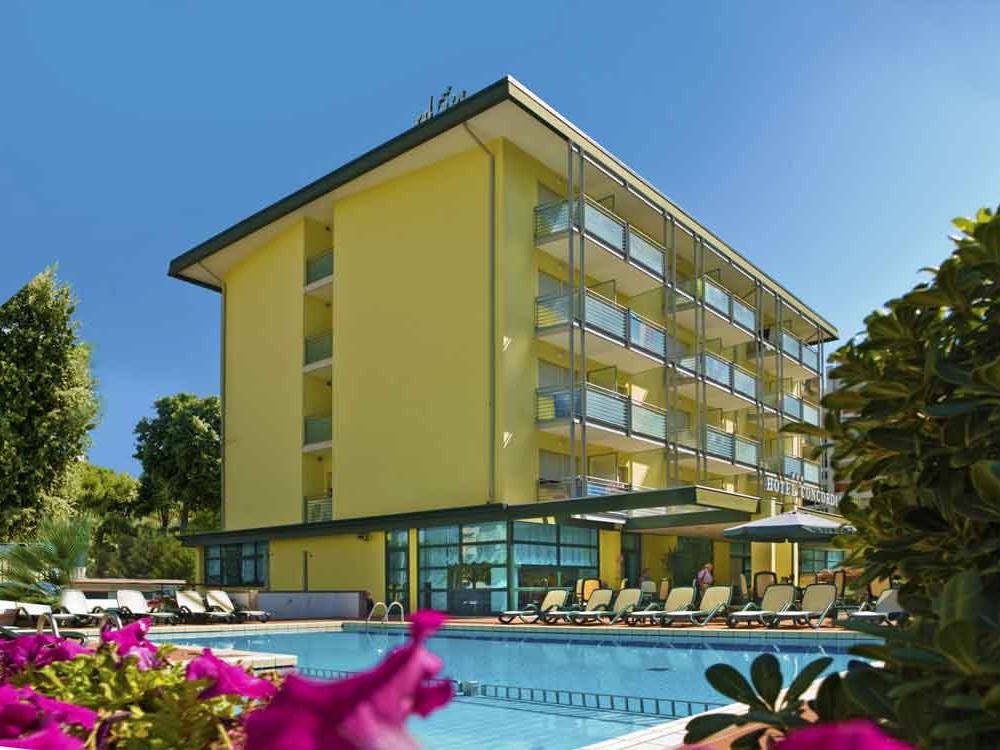 HOTEL CONCORDIA
What distinguishes a normal stay from an unforgettable vacation? The answer is simple and is found in the warm welcoming of guests, in understanding their needs, in the quality of services designed and renewed every year to be able to cater to a diverse clientele, with a sense of hospitality that, attentive and professional, is especially friendly. We see our customers as friends, with whom to stay in touch even in the cold winter months. Above all, for Cristiana and Francesco Mei, the owners of the family hotel built by their father in the late 1960s, that answer is found in the love for their work.
The Hotel Concordia has many strengths, including its always available qualified personnel, the careful and meticulous cleaning, the animation service designed to entertain, professionally and enthusiastically, our younger guests, special candlelight dinners, musical evenings, free Wi-Fi throughout the facility, themed Family rooms to give children a dream holiday together with the beloved characters, like Peppa Pig, the Minions, the Frozen Kingdom or the Magic Room with Playstation and Xbox. Rooms that, according to the services provided, have four different price ranges.
However, the real pride of the Mei family is their culinary offer, included in the Michelin Guide, where healthy foods are prepared with fresh and top quality seasonal ingredients. The menu always includes a variety of proposals that, ranging from meat to fish, also meets the needs of small children, with dedicated solutions, as well as of those affected by food intolerance.
The offer includes a swimming pool with heated water, an umbrella with loungers in a stretch of private beach and many promotions reserved also to single parents spending a vacation with their kids.
Find out more www.hotelconcordia.net.