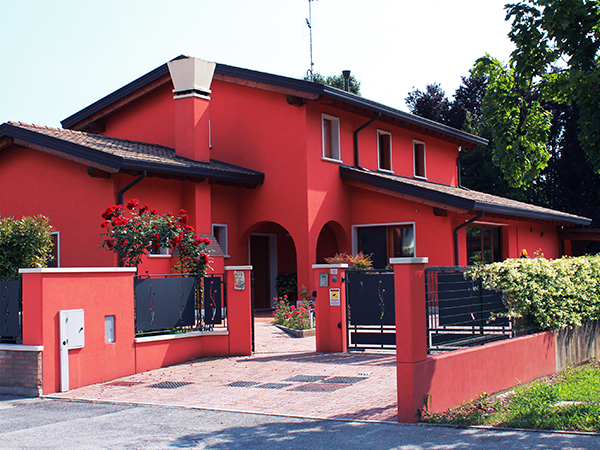 B&B CASA DI CHIARA – San Michele al Tagliamento –
The atmosphere here is still the same as when American writer Ernest Hemingway came to visit Adriana Ivancich. When he frequented this corner of paradise lying on the banks of the Tagliamento River: short stays alternating with hunting expeditions in the lagoon of Bibione and Caorle. Still today, looking through the gates, you can see the ancient splendour of Villa Ivancich, built at the end of 1500 by Venetian architect Longhena on commission from of one of the most important Venetian families of the time, the Mocenigo.
Just a few steps away from this extraordinary treasure chest of memories and fascinations, stands Casa di Chiara, a cosy bed and breakfast immersed in the greenery. Set in a design context, the three bedrooms available to guests, equipped with modern amenities such as air conditioning, sat TV, Wi-Fi, mini bar, heating and bathroom with shower, provide tranquillity and privacy, to be enjoyed also by the pool and in the flowered and furnished garden.  A rich breakfast with seasonal products is served in the garden or poolside. Ideal for short stays, only 20 km from the renowned tourist resort of Bibione, this location is also a perfect solution for active holiday lovers: guests can avail themselves of bikes for trips along the Tagliamento River, rich in biodiversity and flowing into the Adriatic Sea, at the point where the lighthouse of Bibione is reflected in its waters.