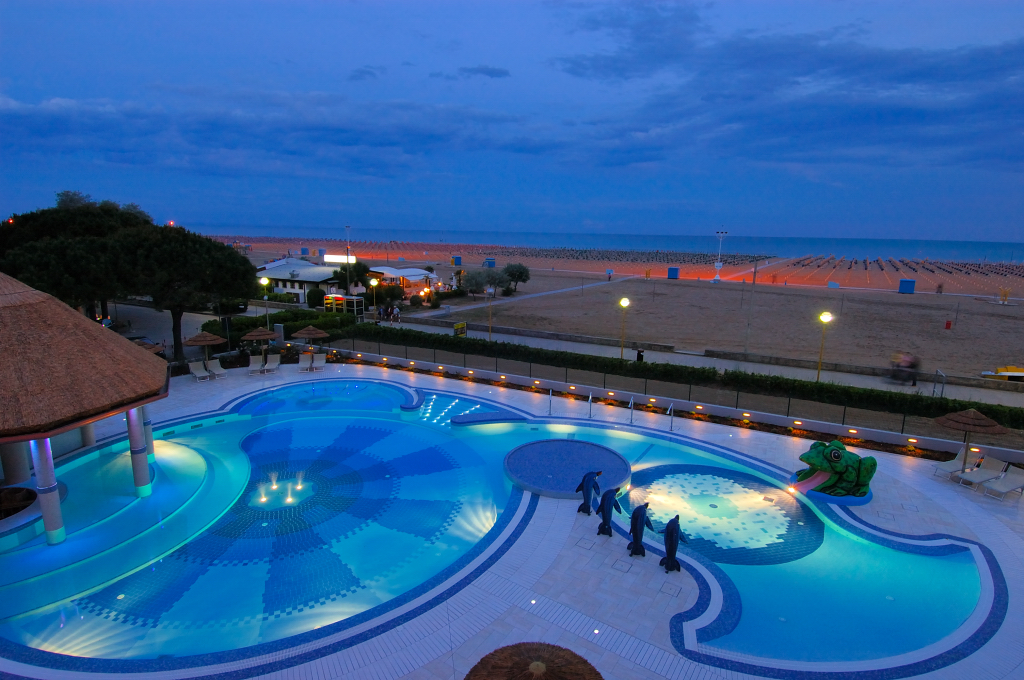 Aparthotel Ashanti R.T.A.
Aparthotel Ashanti R.T.A.
APARTHOTEL ASHANTI
The freedom of a holiday without constraints but with all the comforts of a beautiful aparthotel. The Ashanti is a landmark for those who consider the sea as a place to relax and for those who see a holiday as a fantastic trip to have fun.
The venue synthesises both desires thanks to its wonderful location, facing the sea but just a short distance from the heart of shopping and trendy bars, and to the very special services reserved for the clientele, such as the wonderful wellness area. An oasis of well-being to offer you the opportunity to find the perfect balance between mind and body. It has a relaxing area with water loungers, sauna, Turkish bath, chromotherapy, tropical shower, Kneipp path, whirlpool and the spa area with beauty treatments and massages. Then there is also the countercurrent pool with a cervical waterfall and a gym with new and functional equipment. And this is just a taste of the wide range of services and activities of the 59 apartments, sized 25 to 50 square meters (studios, two-rooms, three-rooms and penthouses) with all the required amenities including wifi, safes, modern kitchens and fully equipped with a large fridge with freezer and a washing machine. Then there are all the required entertainment activities for children who can play serenely in the areas at their disposal, entertained by the staff with hundreds of fun activities and proposals. There is also a beautiful solarium furnished with grass umbrellas and an exotic bar and a private beach place, included in the price.
Find out more on our website: www.ashantiaparthotel.it/