The summer tour of Radio Deejay arrives again in Bibione, after the great success of public of 2018 edition: on 12th August from 9 pm on the beach in front of Piazzale Zenith there will be Deejay Time Summer Time 2019!
Four of the most famous and beloved DJs of this radio:
will be on tour throughout the summer, and our seaside resort will be the eighth of 19 stages: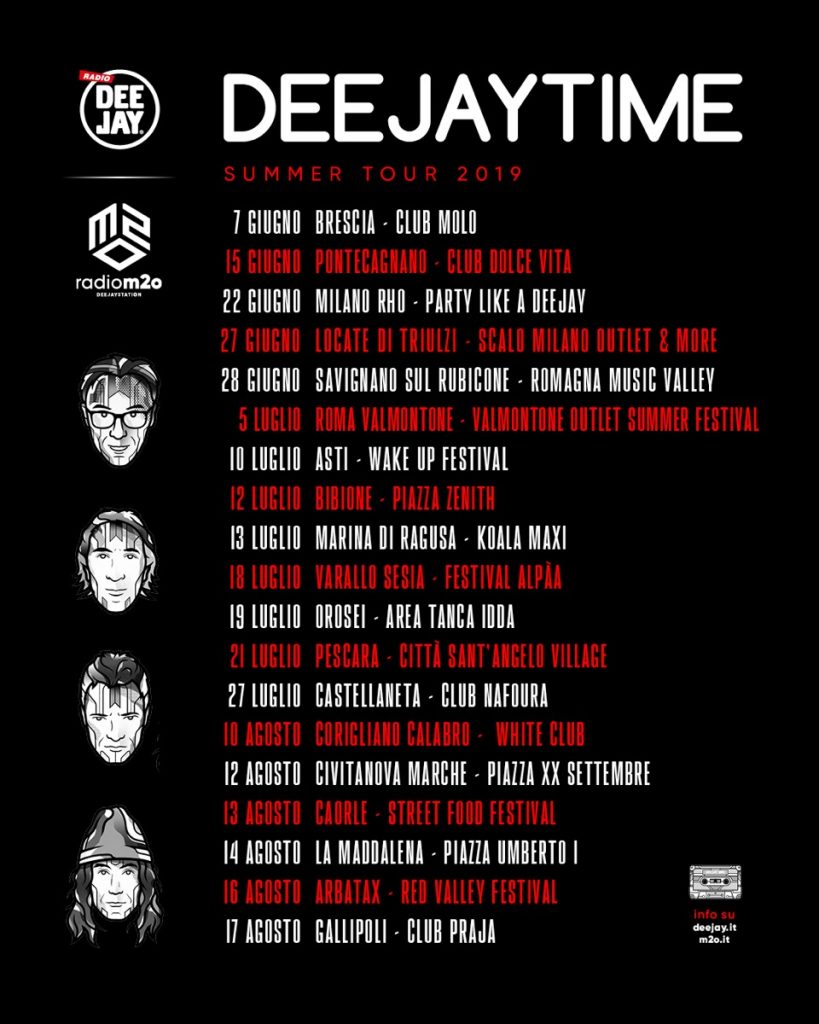 An event not to be missed, in a long night with the best dance music of the '90s and a mix that ranges from hip-hop to the most popular dance music of the moment.
Everyone knows the single careers of these DJs, both those who listen to this radio and those who listen to the radio in general. So think about what it means to have these four talents all together in a single evening in an open-air console by the sea!
Mark the date on the agenda! Our beach awaits you and your desire to dance and raise your arms to the sky all night long, to begin in the best possible way a weekend of sea, sun and fun!
Do not want to miss even a minute of this super event, do you want to make this weekend one of the most beautiful in the summer? Spend it in Bibione in one of our hotels, and then you can come back home on Sunday evening or on Monday! Contact us, we'll find the ideal solution for you!