Sir Arthur Conan Doyle said: "When the spirits are low, when the day appears dark, when work becomes monotonous, when hope hardly seems worth having, just mount a bicycle and go out for a spin down the road, without thought on anything but the ride you are taking".
Here is what mountain-bike and bike-cross enthusiasts will have to do in Bibione on Saturday, 18th September 2021: get on their bikes and take part in the Bibione Bike Trophy, a 6-hour mountain bike endurance race. The appointment for departure is at 4 pm in Piazzale Zenith, ending at 10 pm.
The race, which reaches its eighth edition in 2021, is characterized by a closed loop route to be repeated several times: specially traced by the organizers, it involves dirt roads and grassy fields, with fun characteristic passages and single tracks of valuable technical content.
Both individuals and teams of 2, 3 or 4 people can participate with the relay scheme. Registrations are already open and will end on 16th September. The admitted categories are Elite M/F, Under 23 M/F, Junior agonists M/F, Master M/F, both for athletes of FCI affiliated bodies and foreign athletes with UCI card with a regular medical certificate for the practice of cycling.
The secretary's office will be open from 8:30 am to 3:30 pm on Saturday, 18th September 2021 at the Sports Hall in Via Maja 63; the awards ceremony will be held at 10:30 pm (place to be defined).
The event is organized by A.S.D. Cortina Experience. For more information:
Website: bibione bike trophy
Facebook: BibioneBikeTrophy
E-Mail: bbt@cortinaexperience.com
Tel. +39 041 8502108
Here are the route and details of the logistics: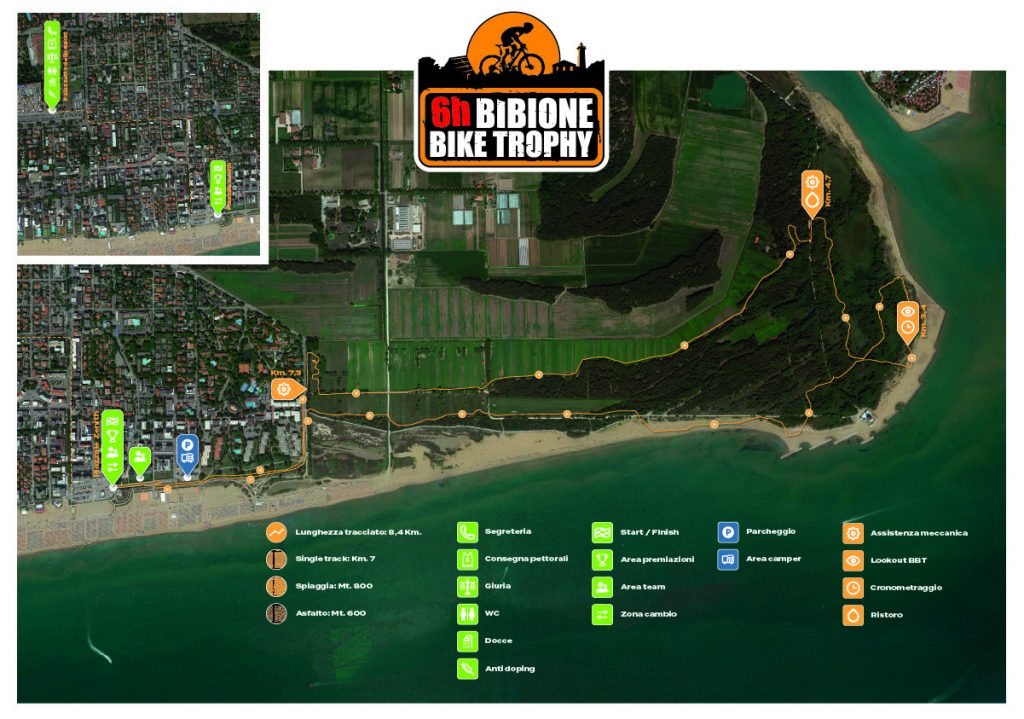 Program and regulation instead can be consulted here (Italian language).
Do you need hotel accommodation this weekend? Contact us! We will find the best solution for you!
Booking Centre of the Bibione Hoteliers' Association
Corso del Sole, 2 – 30028 Bibione (VE)
Phone number (+39) 0431 447052
@  rossella@abaviaggi.it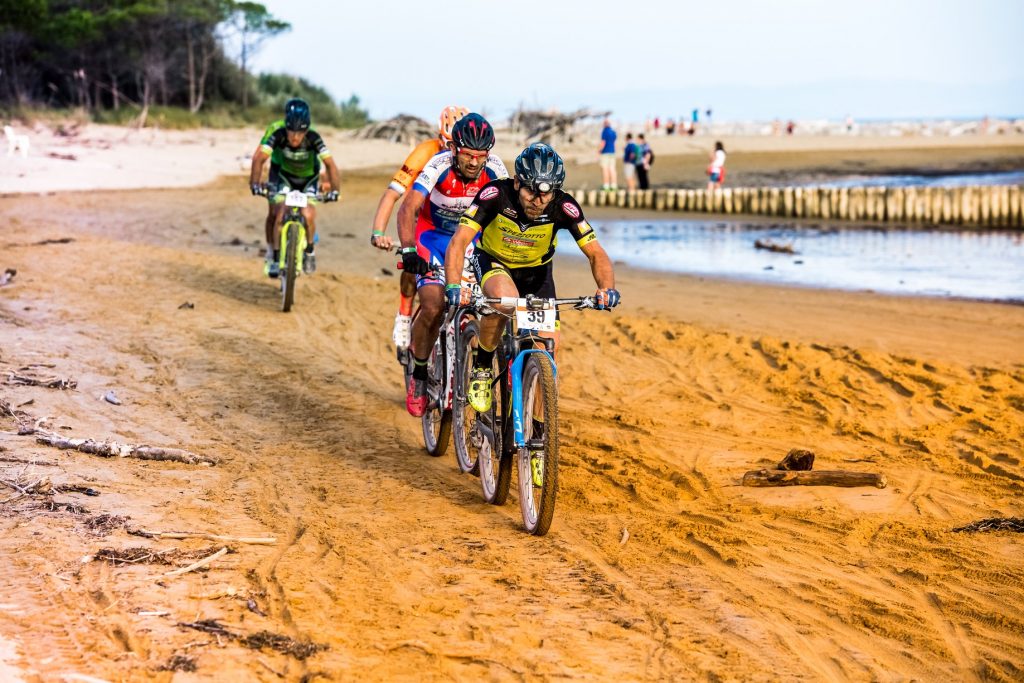 Ph. Credits: Bibione Bike Trophy