On Saturday, 5th December 2020 at the Lighthouse of Bibione "Alberi d'Artista" (Artist Trees) begins, the first exhibition in Veneto of Christmas trees.
This is the largest artistic installation of sculptures dedicated to the Christmas tree, by 8 artists, in collaboration with NEXTart – New Extraordinary Talents under the patronage of the Municipality of San Michele al Tagliamento.
Entrance is free; soon further information on access procedures and times.
Take note: access to the Lighthouse is allowed only on foot or by bicycle; the closest parking spaces are located in via Procione or in Piazzale Zenith.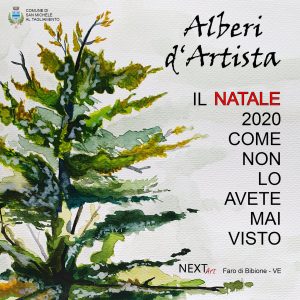 "The perfect Christmas tree? All Christmas trees are perfect!"
Charles N. Barnard