Can't you also separate yourself from your four-legged friend? It is understandable: near a dog, everything is more beautiful. And it gives man real benefits: there is no mention of a "simple" pet, but of a real family member. The dog is the first to greet us when we get home, the last to do so when we go out, is a faithful confidant and is able to understand our moods as and better than any human. Here, then, even on holiday, breaking that bond is impossible.
But how do you best organize a holiday with your dog? First, it is essential to choose the place carefully: if you opt for the sea, it is important to check that the identified destination offers pet-friendly hotels, as well as the beaches. You don't want to prevent your best friend from taking a refreshing bath in the water with you, do you? The important thing is that there is adequate preparation: check if the location requires special vaccinations, get a certificate of good health from the vet and prepare a mini kit for first aid. But above all, try to put the dog at ease in that change: to prevent him from getting nervous in front of a new place, with new smells, new people, new sounds and new spaces, please take a positive attitude. Behave as if you were at home, and nothing happened; after all, what matters is that you are there with your love, aren't you?
But let's talk about the destination. If you choose to stay within the Italian borders, and opt for the sea, there is a place that has a great dog-friendly heart: it is Bibione, in that part of Veneto that borders Friuli Venezia Giulia. The town dedicates many services to the four legs. Starting with a beach that is the envy of all of Italy.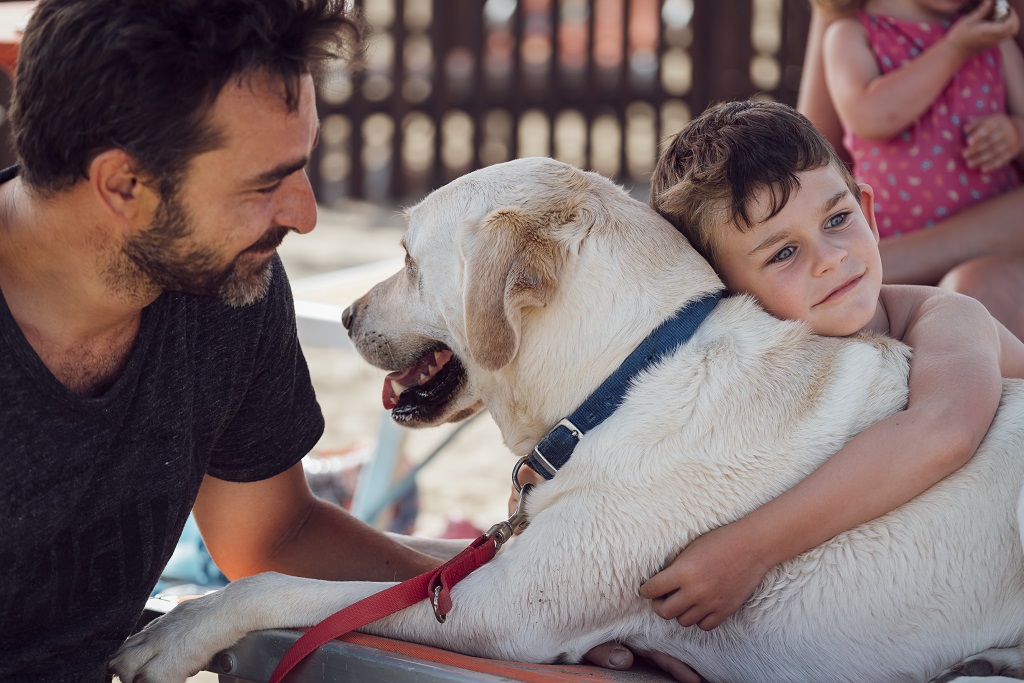 Sleep with your dog in the Club Bibione Pet Hotels
Bibione is truly the ideal for a dog-friendly holiday. Starting with the accommodation offer. In fact, there are many Club Bibione Pet Hotels to choose from, all with services dedicated to four-legged friends (but remember to present the vaccine booklet at check-in!):
Stay in room with balcony, so that the puppy can get some fresh air and not be forced into a room
Green areas for walks
A water bowl always at disposal
Small carpet or bed in which it can rest comfortably
Reserved beach
veterinary (upon payment) in case of need
There are two-star, three-star, four-star hotels: in short, you will have the opportunity to find the Club Bibione Pet Hotels that suits you, based on your budget and your needs. And, upon check-in, you will receive the Bibione Pet Card. What is it? A special card, with services, discounts and reductions in participating stores.
Pluto Beach, a paradise for four-legged friends
But what really makes Bibione a dog-friendly destination is the Pluto Beach. With 200 umbrellas designed to hold the leash and eleven years of activity behind it, it is much more than just a beach. Here your dog will have, literally, bread for his teeth: as long as he has a leash, microchip and vaccination book (including anti-rabies) to access it. And to give you such extraordinary days, just like two long-time friends.
Why is Pluto Beach so special? Because inside it your dog will receive a fantastic welcome kit, a personal bowl always filled with water to keep it hydrated, a bed all for it. And you can rent latest-generation umbrellas and loungers, with shade and built-in cushion for maximum comfort. And what about the Ice Bau, the ice cream created specifically for the palate and for the health of dogs, and custom-made showers to cool off and come back clean in the hotel? Or the fenced-in playing and movement area, equipped with agility tools to have fun together and maybe even with a trained instructor? It really is a small paradise, the Pluto Beach, where you can swim with your four legs from 8 am to 7 pm. And it is a place that never stops, in which playing activities, beauty contests and games to do in the company of human friends are organized throughout the summer. Without forgetting the courses, lessons and internships that the Pluto School offers and that for the guests of the beach have reduced costs.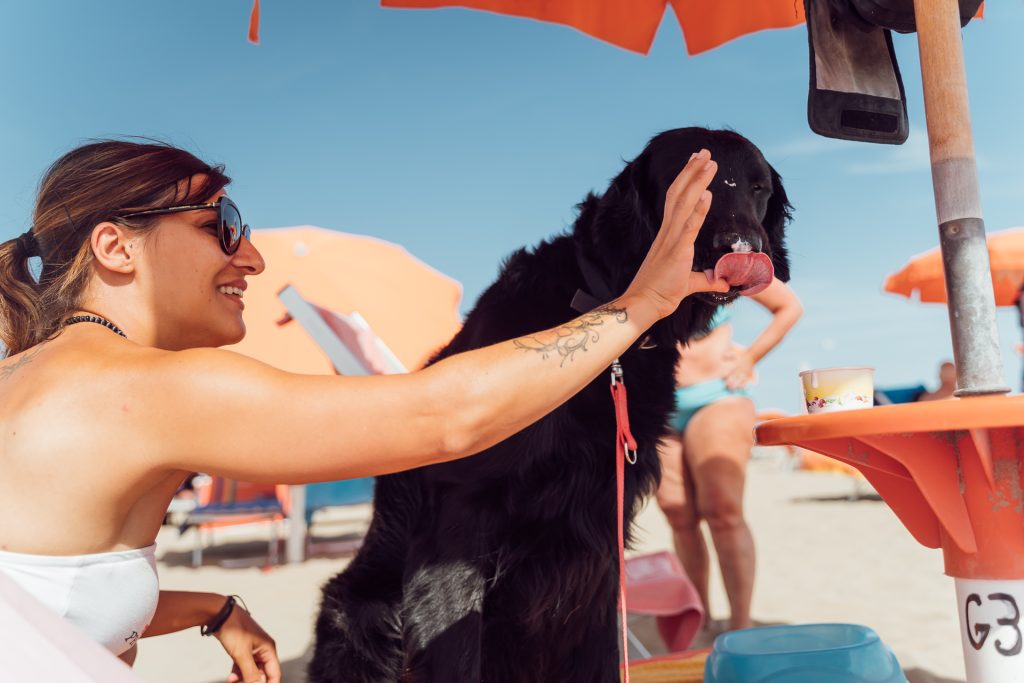 A serene holiday for all
Are you wondering what rules you have to respect, for a holiday with your trusted friend? First of all, make sure the dog has a microchip or a tattoo. And always carry the vaccination booklet with you: periodic vaccination against the main infectious diseases (distemper, leptospirosis, parvoviruses) and infestations (parasites) will allow you to stay calm, when the puppy will play together with its friends. Do not take it to the beach if it suffers from cardiovascular disease and, for greater security, in the three days before the holidays begin subjecting it to a multi-purpose treatment against worms and tapeworms.
What should you bring to the beach? A flea collar (or in any case an equivalent treatment), a leash at least a meter and a half long, and a rigid or soft muzzle to be applied in case of risk for the safety of people and/or other animals, at the request of the personnel of the establishment. So, you can enjoy your holiday in peace and allow your little dog (or big dog) to experience all the beauty that the sea has to offer, including baths (frequent, when it's warmer!), Games, delicacies and walks.
Because a holiday with your dog is always beautiful, but in Bibione it is even better: here everything is tailor-made for it, for its well-being and for its fun. And you can go home with an indelible memory in your heart, and with the desire to return immediately there. Where your friendship has marked an extra step.