While the health emergency in our country is gradually improving, vacationers are starting to think about the long-awaited summer holidays. And you, have you already booked your holidays?
If you are looking for a destination that combines safety and compliance with the rules, with relaxation, sea and fun, Bibione is for you.
The city of Bibione is taking its first steps towards a reopening: the beach is becoming beautiful with sun umbrellas, sunbeds, deck chairs and even gazebos, restaurants, cafés and shops are gradually reopening their doors in view of the summer season, and the hotels in Bibione are also working to adapt to be able to welcome guests in complete safety as already done in 2020.
But how exactly are the hotel facilities in Bibione preparing? What should you pay attention to and what rules should you observe during your stay? Each holidaymaker has different needs, but also this year, as in the last one, the most sought-after requirements in hotels will be cleanliness, hygiene and compliance with the rules.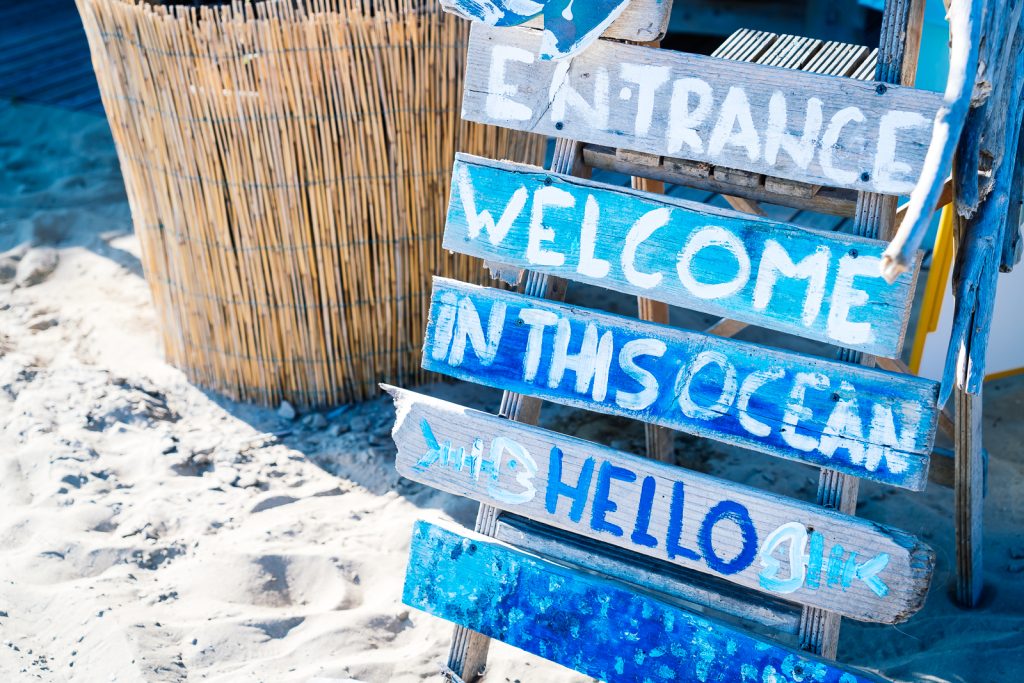 What has changed for those staying in a hotel in Bibione?
Last year, a few more rules were introduced to protect your health and ensure you have a pleasant, peaceful and worry-free stay. For example, every single facility can choose to measure guests' body temperature upon arrival. In all common areas, an interpersonal distance of at least one meter will be guaranteed, punctually indicated with appropriate information signs and differentiated routes. Electronic payment methods and online reservations will be privileged, to limit gatherings at the reception as much as possible.
In shared areas, guests are required to use a mask, excluding children under 6 years. Even hotel staff, whenever they are in the presence of customers, are required to wear personal protective equipment and to respect the necessary safety distances.
Finally, frequent cleaning and disinfection of all the premises of the structure and, in particular, of the common areas and of the surfaces most frequently touched are guaranteed.
Is it possible to have lunch and dinner in hotels restaurants?
Absolutely yes, but with a few small precautions such as to sanitize your hands as soon as you enter the room and keep the mask worn until you sit at your table. The tables will be arranged at least one meter away from each other and, where possible, external spaces will be privileged because they are airier. Served buffet consumption is allowed, provided that it is carried out with due care (clean hands and mask worn), while coffee and drinks can be consumed at the bar counter only if the interpersonal distance of at least one meter can be ensured. At the end of each service, tables and chairs will be sanitized and disinfected.
Will the hotel swimming pool be accessible?
Pools will be accessible but the entry and exit flows will be controlled in order to avoid gatherings in the water. It will not be possible to stop on the poolside, except to supervise the children, and routes will be organized to regulate the movements towards the bar and the bathrooms. The distance between deck chairs and sun beds will be at least one and a half meters between acquaintances. The volumes of chlorine dissolved in the water will be increased, to ensure greater safety for swimmers, and all environments and equipment will be cleaned and sanitized several times throughout the day.
Bibione hotels have always given their best to ensure their guests serene and unforgettable holidays: today, even more, they are preparing themselves to make you feel at ease and guarantee you a security and protection comparable to those at home. Your well-being is in good hands.