May 30, 2018: The boat passage, which connects Bibione and Lignano has been active since Saturday, 19th May.
What is X-River
X-River is a real "boat passage" for the transport of 10 people with their respectively bicycles (or even without) over the Tagliamento from Bibione to Lignano, so that the 9 km of the pedestrian and cycling route "Passeggiata Adriatico" of the Venetian seaside resort connects with the 8 km Friulian route. This is located directly across the river and previously this was only reachable by a long tour through the countryside.
This service is active until the 30th September at the following times:
In the morning from 09.00 until 13.00 o'clock
In the afternoon from 15.00 until 18.00 o'clock
In adverse weather conditions, the transport is temporarily suspended.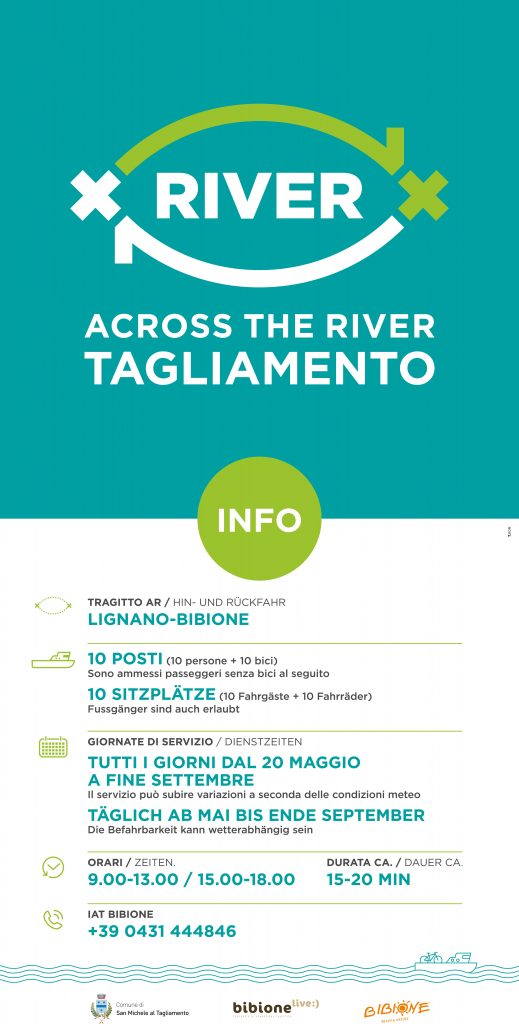 Important: This service can also be exploited by:
Disabled people
Baby buggy
Animals (dogs must be kept on a leash)
On the contrary, motorized vehicles are not allowed.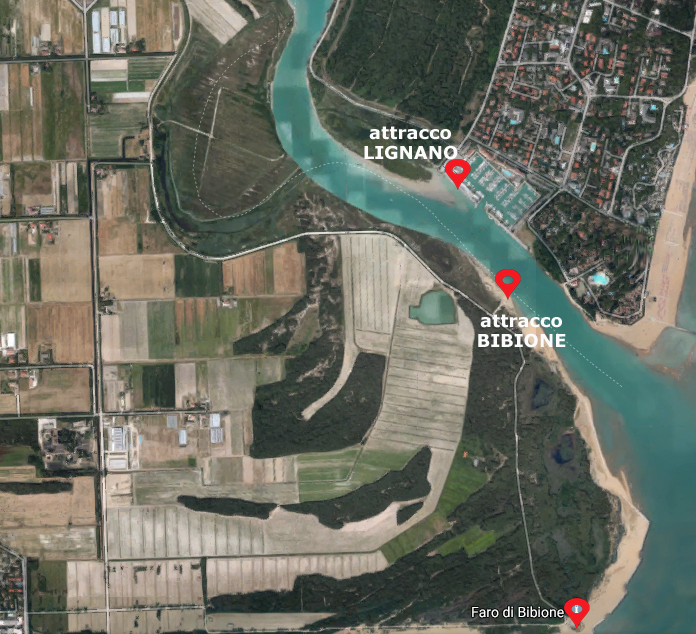 May 19, 2018: At 10.00 a.m. at the pier of Bibione (1.200m in front of the lighthouse, in Via del Faro) and then at 11.00 a.m. at the pier of the Marina Uno of Lignano Riviera, the inauguration ceremony took place; in the presence of the mayors of the two communities concerned, the pastor of Bibione and many other people who came to see the "boat baptism" of the ferry for the bicycles.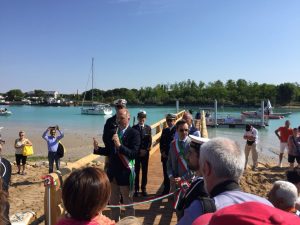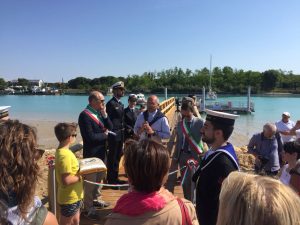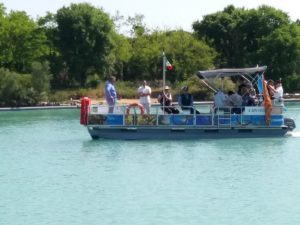 X-River immediately proved to be a real success, so much so that the next morning, so many people were ready to cross the river Tagliamento by bicycle-boat.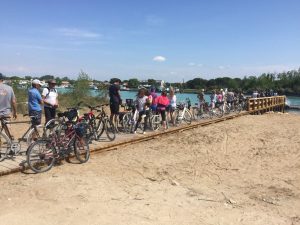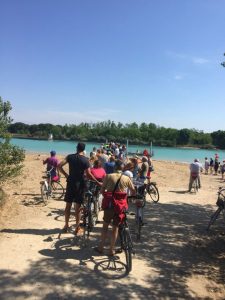 Soon, online and in paper version, there will be available a new joint bike and hiking guide of Bibione and Lignano, highlighting the bike paths of our beaches, but also those of the surrounding including the itineraries of the area which thanks to the new X-River connection are easier to reach. It already mentions the intervention on the south side (seems to be within the season), with the construction of a boat passage between Bibione and Brussa to reach the wild beach of Vallevecchia.
In the meantime, thanks to Google Maps, you can try them out.
This is also Bibione: an ever-greater attention for eco-sustainable holidays and in the sign of physical and mental well-being, sustainable tourism that is suitable for families and environmentally friendly!