Holidays should be a pleasant time for everyone, regardless of age, illness or disability. This is why Bibione has invested heavily in recent years to significantly improve the level of services and hospitality to allow everyone to fully enjoy a pleasant and relaxing holiday.
A commitment that goes well beyond the mere adaptation of the structures to the regulations in force. Aware of the obstacles that people with disabilities face on a daily basis, Bibione's goal is to create an environment complete with facilities and services that allow disabled guests to enjoy all that the locality has to offer, without encountering barriers.
To this end, Bibione is the first tourist resort in Italy to have undertaken a path in collaboration with Village For All, an organization specialized in accessible tourism, which helps the destination in the transformation process and promotes information on the quality and accessibility of the structures, allowing families to choose a holiday that really suits their needs.
With the support of Village For All, it was possible to identify points for improvement and activate staff training courses and monitoring of accommodation facilities, especially by investing in a targeted way to break down architectural barriers and offer services capable of improving the experience of all vacationers.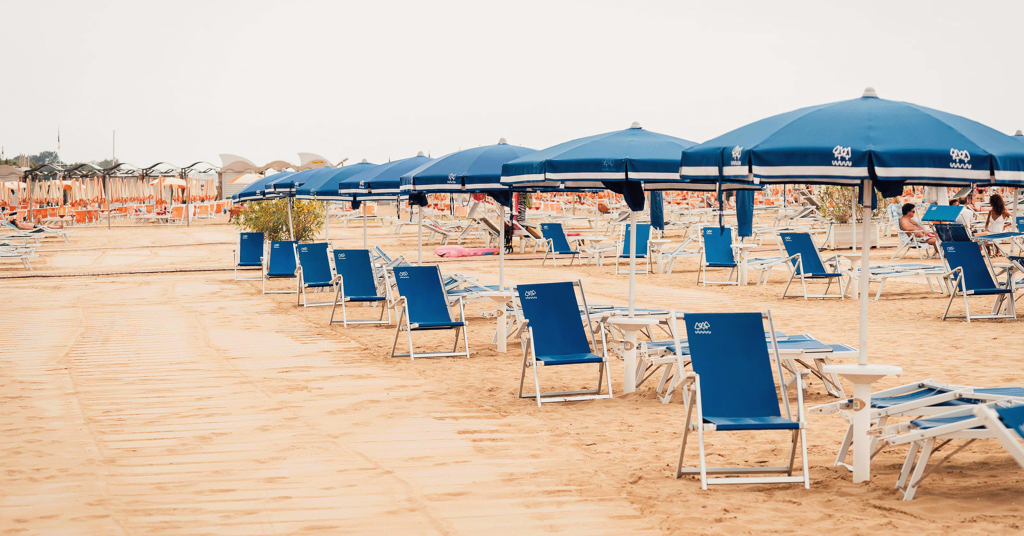 The freedom of an inclusive holiday
Thanks to the increased awareness of the entire local tourism supply chain, Bibione is committed every day to improving its accommodation capacity, offering an increasingly wide range of services with the aim of offering everyone the freedom to enjoy their holiday in the sun.
This includes the possibility of using spaces that can be adapted and suitable to one's personal comfort, thus allowing people with disabilities to fully enjoy hotels, restaurants and bathing areas.
Accommodation facilities
In Bibione there is no shortage of accommodation facilities where particular attention is paid to accessibility and the specific needs of clients.
Bibione hotels offer a wide range of services designed to improve the comfort of guests with specific needs: from the availability of large rooms to the presence of reversible seats inside the showers to the attention to common areas and catering services.
In Bibione, families will certainly find the structure that best meets their needs.
Catering service
Sharing a good meal with friends is one of life's little daily joys.
In Bibione you can not only choose from a wide range of restaurants where you can enjoy excellent dishes, including fresh fish caught in the Adriatic and organic grown in the Valgrande fishing valley, but you will also find areas equipped to welcome young and old in complete comfort.
For those who want a totally carefree holiday, in Bibione it is possible to sleep in hotels with full board where you will find menus designed with balanced, healthy and genuine meals. A solution particularly appreciated by families with children.
The beach
The wide served beach in Bibione offers facilities and services to allow everyone to spend pleasant days by the sea:
Large walkways and special pitches designed to facilitate access to wheelchairs
Sea wheelchairs, available free of charge, to allow people to reach the sea and take a bath in complete safety
Fully accessible showers and toilets with bells
Equipped playing areas for children with inclusive games
A holiday where everyone can move
In Bibione, the whole family can take part in excursions among the beauties of the area, thanks to the dense network of cycle paths that cross the town and allow you to venture into the exploration of the waterfront and the fascinating landscapes of the pine forest and the hinterland.
There is no shortage of accessible sports offers: from swimming to sailing, to accompanied diving.
In 2022 Bibione hosted two sporting events dedicated to people with disabilities:
Beach ParaVolley Marathon – 13th-15th May
The first Italian beach volleyball tournament, which pits fans with and without disabilities into competition, saw fans of all levels compete on the same playing field. Side by side, to confirm that sport knows no barriers.
Bibione in Footbike – 21st- 22nd May and 22nd – 23rd October.
This highly-inclusive and suitable-for-all sport sees disabled children train and compete on the same circuit as their peers, giving everyone the opportunity to compete and have fun together.
During the summer months, a transport service is available in Bibione to the Lighthouse of Punta Tagliamento. The shuttle bus is available by reservation three days a week, from 8 am to 1 pm and allows people to easily go to visit the historic Lighthouse of Bibione.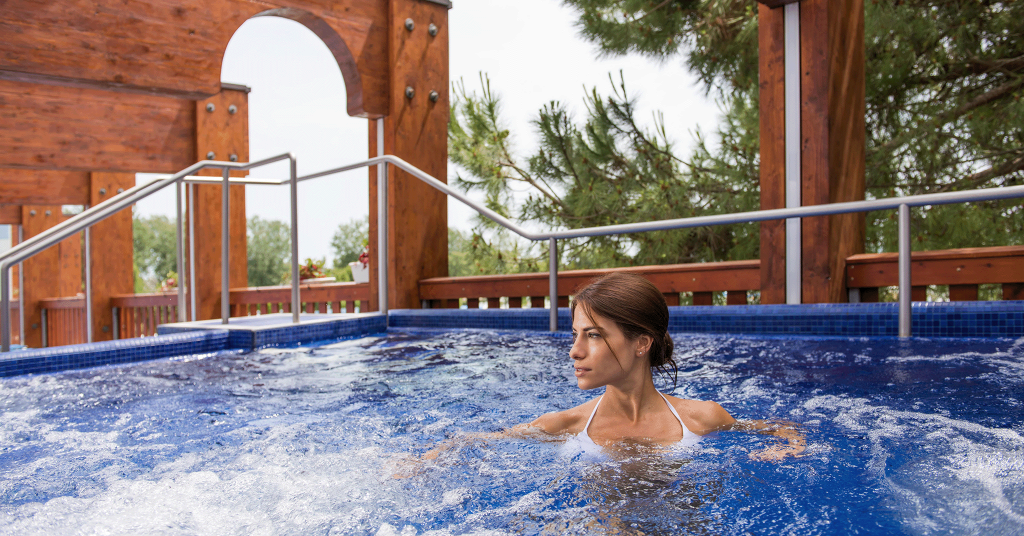 The Spa
The Bibione Thermae centre uses the thermal waters that come from over 500 meters deep and flow at 52 degrees. Being a centre recognized by the Ministry of Health for the therapeutic properties of this water, some treatments have an agreement with the National Health Service.
This means that the Thermal Centre Bibione is very popular not only for the numerous Wellness services, but also for health treatments such as those for rheumatic diseases, diseases of the respiratory tract, vascular diseases, after-effects from injuries and traumas.
The Bibione Thermal Baths also offer accessibility services to allow people with disabilities to access the indoor and outdoor thermal pools. Such as the certified mobile motorized lift that helps people with reduced mobility to immerse themselves in the thermal water of the swimming pools.
A European model of accessible holidays
Thanks to the commitment of the whole community, Bibione is today the model at European level in terms of accessibility and inclusiveness of the entire locality and facilities.
A commitment destined to grow over time, together with the desire to be able to offer everyone, from people with disabilities and the elderly to families with small children, the opportunity to relax and have fun. Finally together, without barriers.