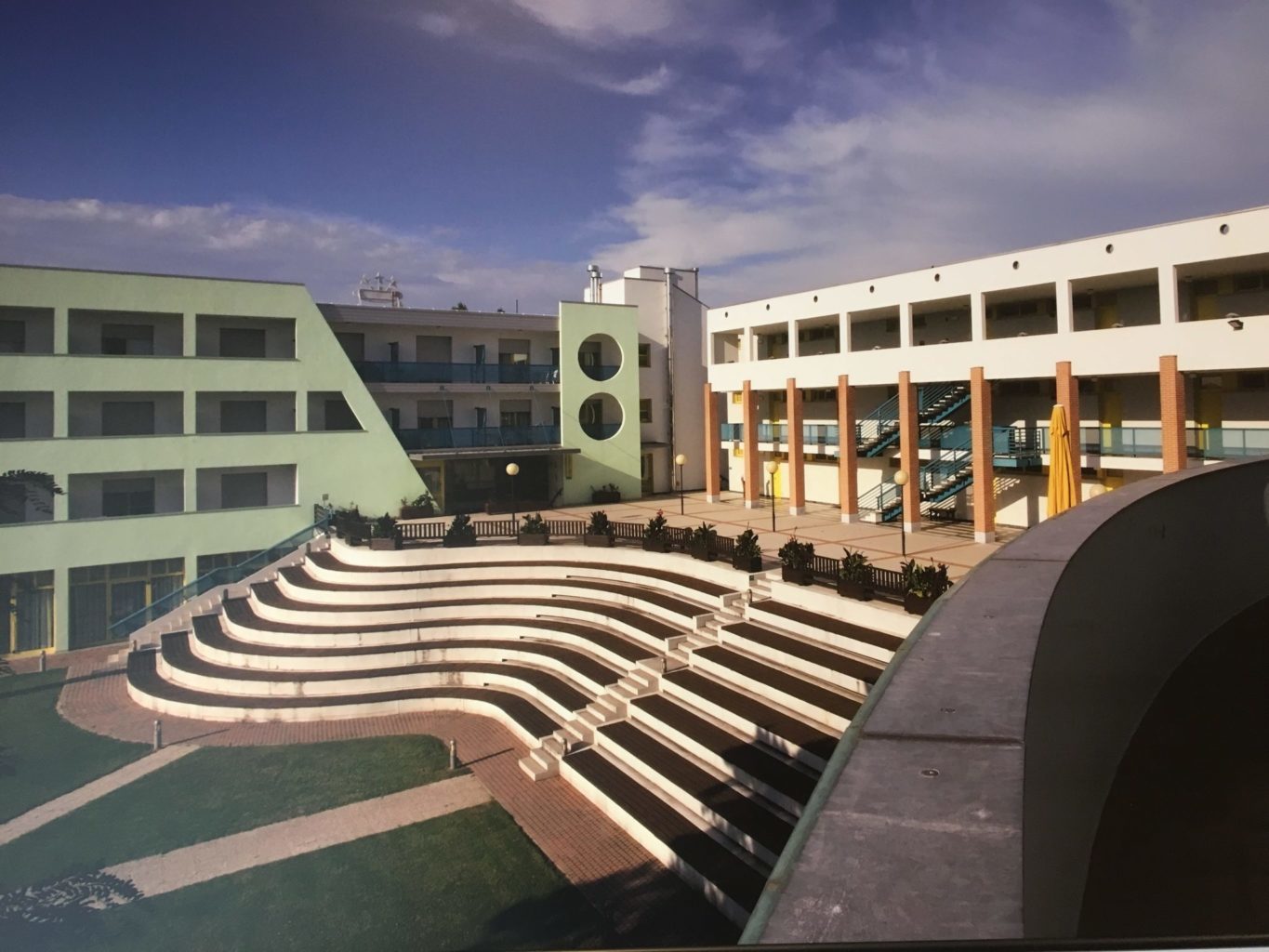 HOTEL RESIDENCE SANTO STEFANO
The value of a tourist resort is measured in the attention that is paid in welcoming guests with special needs. This awareness is expressed in being able to offer quality services, complying with regulations, having good organization and qualified staff who are able to meet every unique request. In terms of accessible tourism, Bibione has its own cutting edge facility, a structure dedicated to the hospitality of people with disabilities and with special needs: The Tourist Hotel Residence Santo Stefano. A beachfront complex that houses a hotel with 100 beds, characterized by ample space and equipped with all comforts, lifts, TV rooms and air conditioning and a residence with 77 lodgings including 12 apartments, 5 rooms and 8 fully equipped villas. It comprises 5000 square meters of parkland overlooking the sea with nature trails and rest areas. There is no architectural barrier, even at the beach, where the parasols and sea are linked by extra wide walkways through which you can reach the adjacent Thermae.
This is the proposal of the Tourist Hotel Residence Santo Stefano for people with disabilities and their families. The structure is suitable to receive all those who have mild disabilities and adhere to the "Independent Living" project, promoted in collaboration with the USL and implemented to help the guests increase their autonomy and independence. In this context, an internal service "take-away cooking" was also created, which includes Mediterranean, exotic, vegetarian and delicious meals that meet the tastes and preferences of all.
The tourist residence Santo Stefano belongs to the Diocese of Concordia Sagittaria and Pordenone which is also entrusted with the religious service inside the facility.
Find out more at www.hotelsantostefano.it