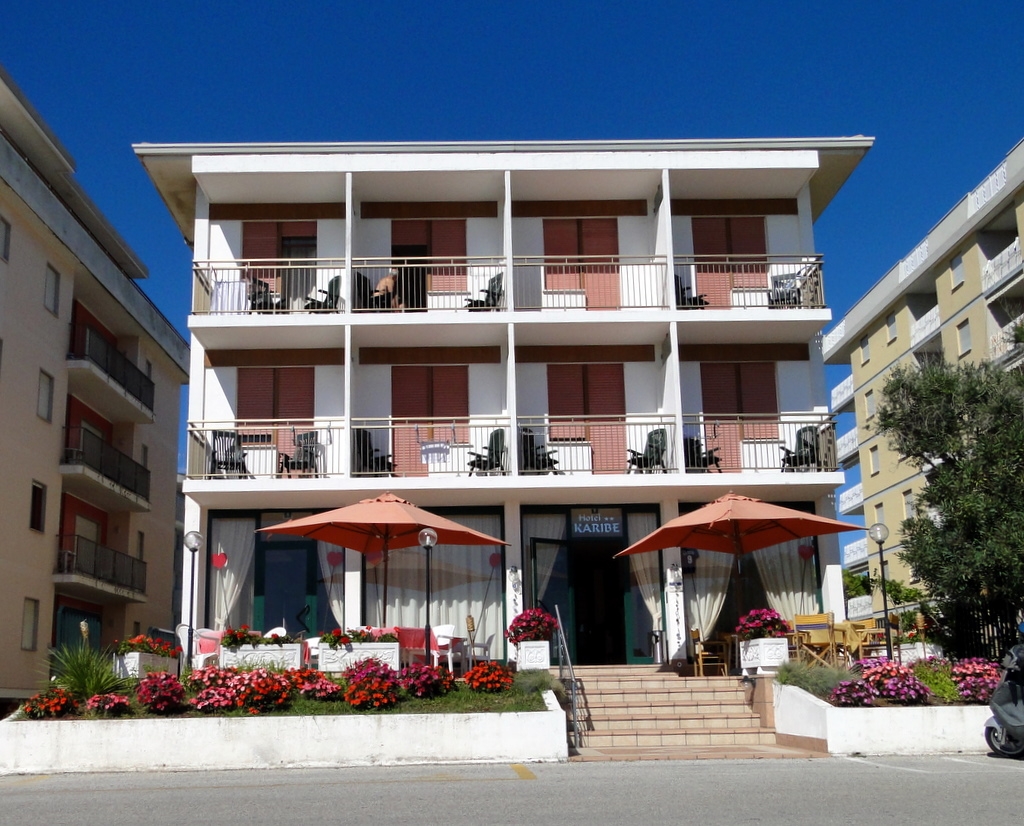 HOTEL KARIBE
Just four stairs from the sun-bathed terrace and you're at the beach. On that wonderful expanse of soft sand, leading to the intense turquoise of the sea, which is home to the umbrellas in the area reserved exclusively for Hotel Karibe.
The hotel's wonderful position, friendly and welcoming family management and a love for art, reflected even in the organisation of fresh, original events, makes any stay here enticing and truly special. The only hotel to directly overlook the Lungomare della Luna (an exquisite pedestrian pathway near Piazzale Zenith), it has 27 rooms that have been completely renovated and customised with installations and artwork signed by painters, mosaicists, sculptors, designers and musicians. Love for art is even found in the library made available to our guests, in the party just for children where, with paper and paint they can freely express themselves, and in July, with the organisation of the Tanabata, a traditional Japanese celebration dedicated to dreams and desires.
Great care is also poured into the cuisine: genuine, fresh, seasonal products characterise simple, genuine dishes. A rich and abundant breakfast can be enjoyed from 7:30 until 10:00 am. Don't miss a delicious coffee on the terrace, letting your gaze run along the sea out to the distant horizon.
Perfect for young couples, but also for families with children, the hotel is pet-friendly.
Learn more at www.hotelkaribe.it